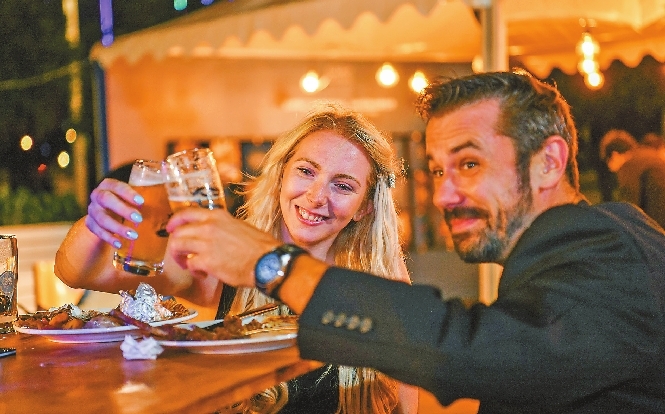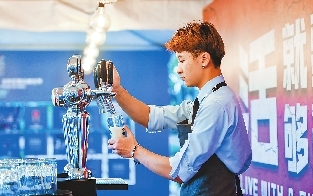 FOUR Points by Sheraton, part of Marriott International, has launched the signature Best Brews program to invite guests to sit down to a relaxed approach to life. The brand has also kicked off the Four Points Around the World campaign in celebration of its impressive growth in global markets.
Six Four Points by Sheraton hotels in China have joined the celebration, including Four Points by Sheraton Suzhou; Four Points by Sheraton Hainan, Sanya; Four Points by Sheraton Qingdao, Chengyang; Four Points by Sheraton Qingdao, West Coast; Four Points by Sheraton Changsha, Meixi Lake and Four Points by Sheraton Shanghai, Daning.
Best Brews is a guest experience presented at Four Points hotels worldwide, offering a taste of authentic, local flavor and culture through craft beer that has been chosen based on taste, popularity, quality and proximity to the property, as well as a "Kick Back and Relax" experience.
"Today, with more than 275 hotels around the world and over 120 hotels in the development pipeline, Four Points is scheduled to open more than 30 new properties in 2019, and over 50 percent of these new hotels are opening specifically in the Asia-Pacific region," said Tiffany Huang, director of brand and marketing overseeing Marriott International's Asia-Pacific classic select brands.
"We are looking forward to offering guests all over the world an authentic taste of local culture, wherever their travels may take them."
A grand launch ceremony was held last week at Four Points by Sheraton Suzhou in cooperation with Boxing Cat Brewery, a well-known local brasserie. A variety of craft beer, seafood barbecue, and dazzling performances have brought together an unforgettable night for every guest.
Four Points by Sheraton Suzhou was located at Dushu Lake in Suzhou Industrial Park with a fantastic Moon Bay lake view. It allows every guest in this party to fully immerse in the splendid night on the terrace, the beauty of Suzhou scenery as well as the Vintage Modern decoration.
In addition, guests are treated to authentic local tastes such as Boxing Cat brews, Yangcheng crabs, whitefish from Taihu Lake and shish kebab from Yancheng.
On specific nights between Sept. 20 and Oct. 6, a Moon Bay Beer Garden package is available in Four Points by Sheraton Suzhou, offering guests Best Brews craft beer and seafood barbecue.(Maggie Tang)