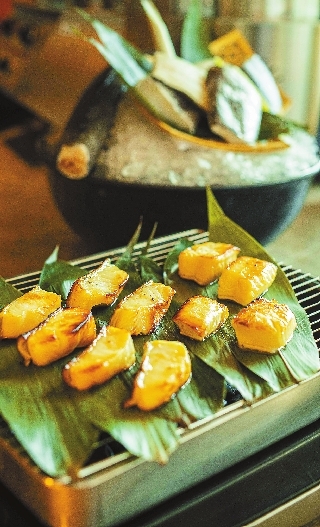 NOW through Nov. 30, Shenzhen Marriott Hotel Nanshan is presenting season-themed buffet dinners at Nanshan Kitchen, its all-day dining restaurant. Each week sees three themed dinners, each served for two or three days, in an aim to amply meet diners' expectations and lead gourmets on a most pleasant taste bud ride.
To start off the week days, the "Wholly Crab" dinner is provisioned on Mondays and Tuesdays and features a selection of different types of crabs cooked in varying styles.
On Wednesdays and Thursdays, the restaurant introduces the Japanese-styled buffets where guests can sample and savor many signature Japanese dishes. From Friday to Sunday is the "Lobster Storm" dinner, which features dishes cooked with lobster.
To make the dinners complete, Nanshan Kitchen has also prepared free-flow Chinese and foreign wines, including the Shaoxing yellow wine, Japanese taru sake, and imported red wines and white wines.
Dinner time is from 6 p.m. to 9:30 p.m. daily, and Marriott Bonvoy members are entitled to a 30-percent-off discount when booking through the Marriott International mini app.(Maggie Tang)