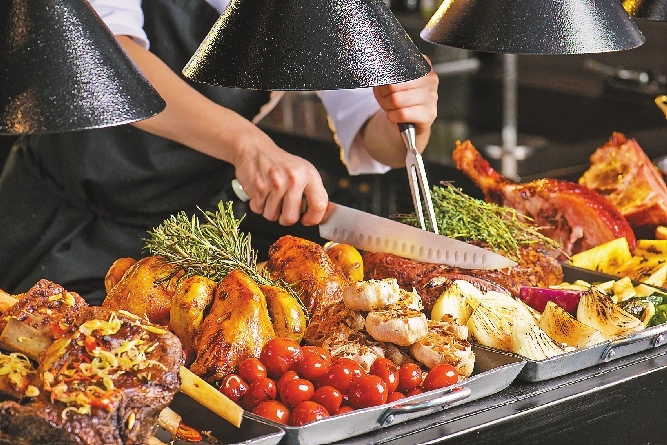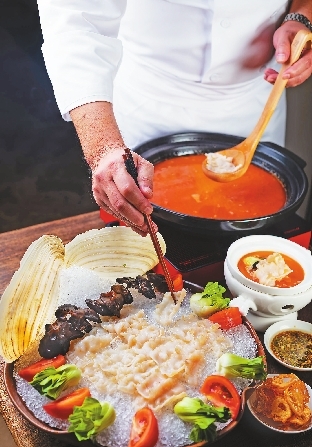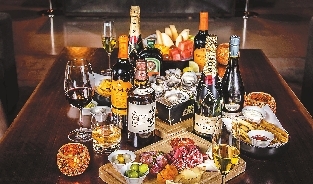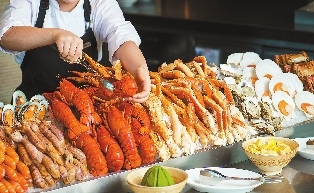 INHERITING the captivating and theatrical lifestyle of the Grand Hyatt brand, Grand Hyatt Shenzhen is celebrating its 10th anniversary. Now through Nov. 30, the hotel is launching a range of special offers to highlight its renowned food and beverages and thoughtful service, which allows guests to better experience the surprises and excitement of #LivingGrand.
China Lodge has the honor of presenting a special 10-course menu created by 10 selected chefs. As an apt tribute to its Chinese culinary and cultural roots, the menu highlights the use of fresh ingredients and multiple cooking methods to accentuate the flavor of China. It exhibits the chefs' craftsmanship through the use of premium sashimi and Jiangnan, Shunde, Huaiyang, Chaozhou and Sichuan cuisines.
Grand Hyatt Shenzhen is also collaborating with the international brand Maserati to co-brand a specially-designed afternoon tea that will only be available at The Lounge from Nov. 7 to Dec. 31. The afternoon tea was inspired by the luxury car brand's character — classic, modern and handcrafted and the blue and white Maserati color scheme — for its 105th anniversary celebration.
The Show Kitchen, well known for its open kitchen concept, offers not only cuisines from all over the world, but also creates interactive experiences for guests to see how these scrumptious dishes are crafted by talented chefs. During the celebratory period, there will be many shows and activities in house, including carving of beef cuts and yellow-fin tuna along with a freshly opened oyster market, slow-roasted Tomahawk and traditional Chinese Shunde-style steamed whole pig. Every experience is spectacular with surprises waiting to be explored.
For pleasant sunshine and gentle breezes, the outdoor dining areas at La Terrazza or Sugar Box are both highly recommended. Seated at a wooden table, chatting with close friends, and sharing a freshly baked Italian pizza — what a relaxing and comfortable moment that will be. Try authentic flavors from northern Italy, such as dried beef rolls or braised lamp tendon spaghetti prepared by an Italian guest chef. Or simply try the autumn specialties in the piazza.
As lights begin to twinkle across the city, the revelry begins. At The Penthouse, don't miss the "Red and Black"-themed Halloween party. Not one of your customary flashy Halloween costume parties, the top of Grand Hyatt Shenzhen instead encourages us to be dashing gentlemen and elegant ladies who wear only red and black. What's more, a special single malt whiskey tasting party and a champagne and oyster tasting party will be available at the top of the hotel.
Belle-Vue Grill and 1881 will be bringing the classic Best of Belle-Vue semi-buffet by a guest chef and the hotel's first female chef de cuisine, as well as wood-fried Beijing duck, which will be sure to be a delight.(Tang Li)