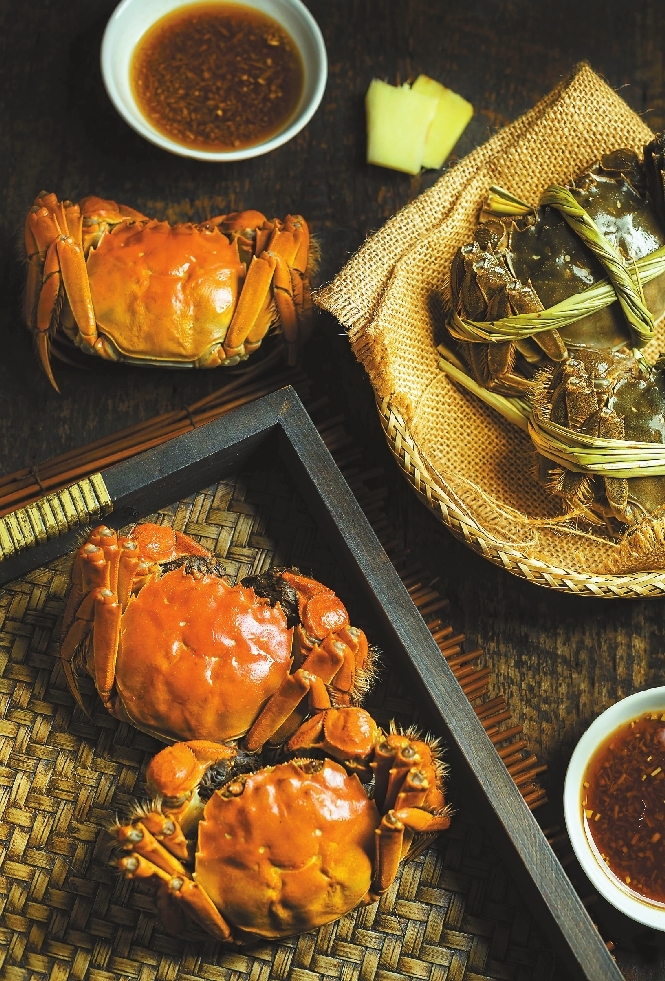 FROM now until Nov. 30, Futian Shangri-La, Shenzhen indulges Shang Garden patrons in the flavors of autumn with a seasonal hairy crab set menu and other exquisite à-la-carte hairy crab dishes specially prepared by Chinese executive chef Anthony Dong.
Autumn marks the start of the hairy crab season, the best time for indulging in the famed crustacean's creamy roe and succulent meat. This specie's distinct taste even left a famous Chinese poet exclaiming that hairy crabs in autumn are worth their weight in gold.
In addition to classic steamed hairy crab, the set menu also features other innovative crab creations, such as the five-appetizer combination and spicy vermicelli with crab meat, shrimp and mutton (a perfect combination of refreshing shrimp and hairy crab with the spicy punch of pepper and mutton) and the braised lion head meatball of crab roe and minced Hui fish in superior broth (a perfect combination of fresh crab and smooth Hui fish).
Special à-la-carte hairy crab dishes include marinated drunken crab with single malt whisky and yellow wine, the baked blue crab with mushroom, onion, mayonnaise and mustard, the sliced crab meat and pork aspic, and the pan-fried crab roe and pork bun.
The hairy crabs used in the dishes are Qinhu duan crabs from Jiangsu Province. Although many places in Jiangsu produce hairy crabs, Qinhu duan crabs are the most special and delicious. The "duan" character was specially created for Qinhu. It is a kind of fishing gear that comprises fences made of bamboo branches that are erected in the water that capture fish and crabs. Only the crabs produced in Jiangyan Lake in Taizhou are called duan crabs.
(Maggie Tang)