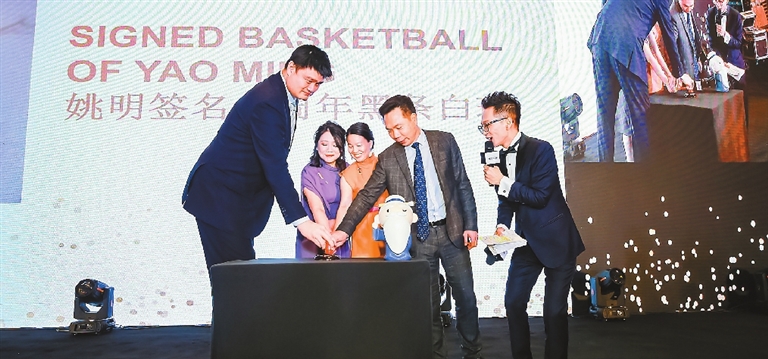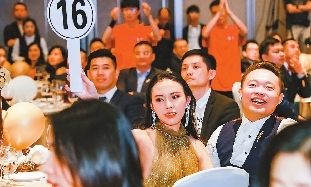 SOUTH China Marriott Business Councils hosted the annual charity gala in support of the Yao Foundation at Sheraton Shenzhen Nanshan last week and raised a total of 2,463,800 yuan (US$351,971) to further support educational projects for underprivileged children in rural China.
The Black Tie Gala Dinner 2019 was jointly organized by South China Marriott Business Councils and includes participation from 84 hotels in Guangdong, Fujian, Hainan, Hong Kong and Taiwan with the attendance of more than 580 corporate guests and individual sponsors. Yao Ming, founder of the Yao Foundation, as well as executives and representatives of Marriott International in South China, were all in attendance.
Marriott has been committed to making a positive and sustainable impact on its communities, and the Business Councils are uniquely positioned to deliver the commitments, said Helen Leung, chairlady of Marriott South China Business Council. "Together with the Yao Foundation, we aim to create hope for the students by affording them the opportunities to pursue education, sports and health and to improve self-esteem."
The night was fulfilling, with tremendous engagement activities, live entertainment, a charity auction, alluring and exquisite food and beverage offerings, and much more to be discovered on site. The sponsors also include many established artists and philanthropic companies.
(Maggie Tang)