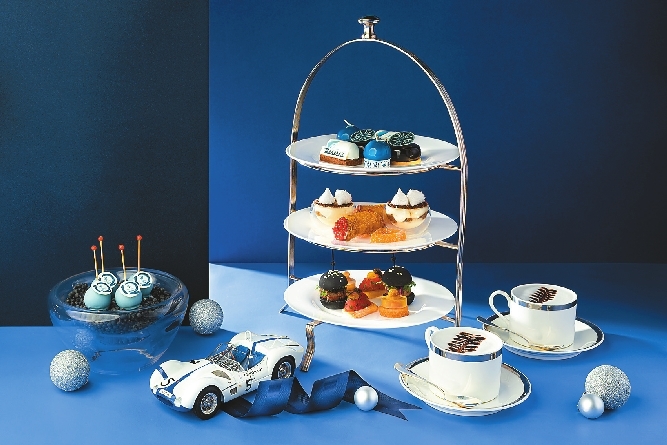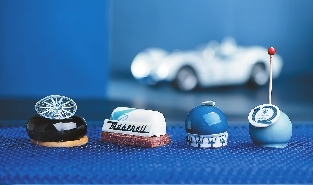 WITH an emphasis on the captivating and theatrical style of the Grand Hyatt brand, the Grand Hyatt Shenzhen is celebrating its 10th anniversary. The hotel is partnering with the international automobile brand Maserati to present a specially designed afternoon tea that is available at The Lounge now through Dec. 31.
The Maserati afternoon tea set was inspired by the Maserati brand's innately exclusive character: classic, modern and handcrafted, and in line with its 105th anniversary celebration. The desserts combine delectable blends of Italian flavors with the classic blue and white Maserati colors and include tiramisu, garden blueberry Bavarian, ricotta cheese cannoli and gelato bonbons. In addition, guests will be impressed by unique, savory Mediterranean dishes such as the wagyu mini beef burger, yellow-fin tuna tartare with caviar and foie gras torchon.
The Maserati afternoon tea set is available daily from 1 to 6 p.m. As a special offer, Maserati is offering a test drive to all guests who purchase the afternoon tea set. Meanwhile, Maserati car owners will receive a special offer on the afternoon tea set upon presenting the key of a Maserati.
Born in Italy in 1914 as an icon of Italian elegance, Maserati has succeeded in embodying within its cars both heritage and innovation, memory and vision, the past and the future. With its technology, style, and innately exclusive character, Maserati has captured the admiration of people with exquisite taste and has always been an automotive industry benchmark. The same is true of Grand Hyatt Shenzhen, where every experience is spectacular, where surprises are to be expected, and where indulgence is a way of life to bring to guests the extraordinary and gorgeous treats of #Living Grand.
(Tang Li)