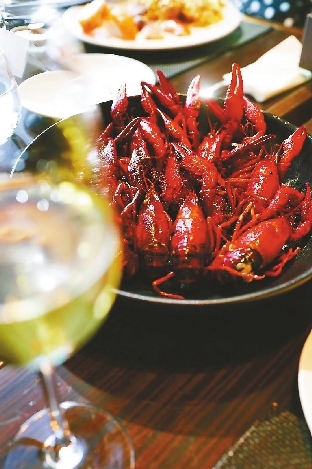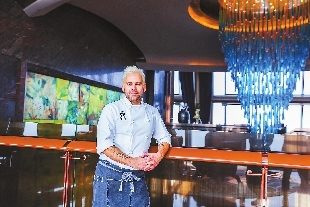 HERE comes good news for lobster lovers! The St. Regis Shenzhen recently invited Canadian celebrity chef Matt Dean Pettit to give local foodies a lobster cooking class in which he guided participants on how to make his delicious lobster rolls and Shanghai-style spicy lobster.
From now till the end of November, lobster lovers and those who are into fusion cuisine will have the opportunity to savor a variety of lobster dishes presented by the chef at the Social All Day Dining Restaurant at St. Regis Shenzhen.
During the cooking class, Pettit demonstrated the cooking skills for three lobster dishes, after which he randomly picked three guests and gave them step-by-step, hands-on instructions on how to make delicious lobsters, all the way from the preparation to the mixtures of sauce. His enthusiastic and humorous way of teaching filled the class with laughter.
Pettit is a resident star chef of Canada's TV program NFL home gating which is popular among audiences because it combines the Canadian national sport of football with creative ways of cooking. His humorous style and unique presentation help him gain a fan following. Pettit is passionate about studying recipes and different ingredients, especially sea food. To provide guests with unique delicacies, Pettit spares no effort to explore more possibilities with his ingredients. Pettit's other exciting projects include his critically acclaimed best-selling cookbook, "The Great Lobster Cookbook," published by Random House.
St. Regis Shenzhen has always been committed to following their vision of constant innovation and keeping up with the times by inviting to their kitchens star chefs from all over the world on a regular basis. (Yang Mei, Peng Zekun)