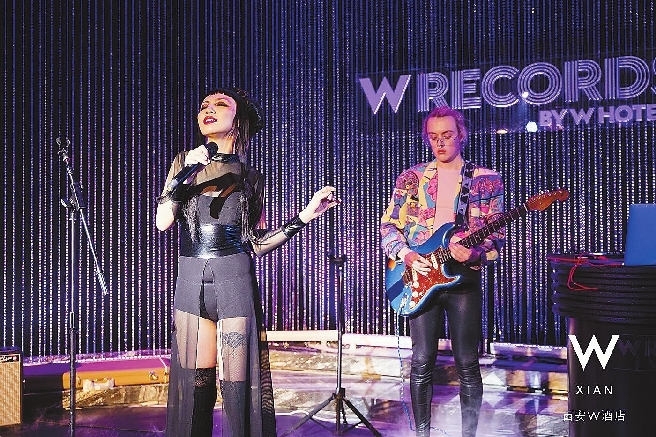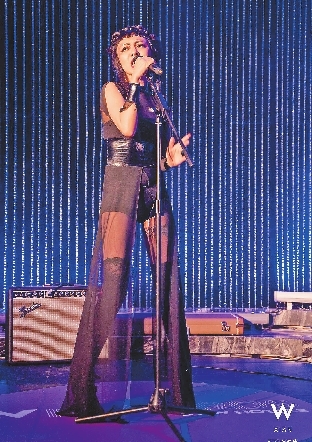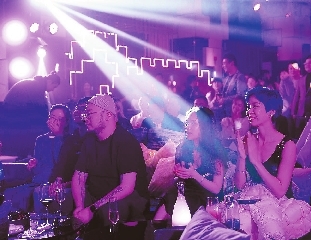 Yang Mei
yangmei_szdaily@163.com
W HOTELS Worldwide recently announced the latest release from the iconic hotel brand's newest music initiative — W Records. Fifi Rong, a Beijing-born, London-based vocalist, songwriter and electronic music producer, has been named the fifth W Records artist to debut with the program, joining Amber Mark, Perfume Genius, Roosevelt and Japanese Breakfast who have each released exclusive tracks within the past year.
Fans who made it out to the W Xi'an on the night of Nov. 25 were treated to the live debut of Rong's new song titled "Farewell to Cambridge," her first all-Mandarin single with W Records.
Farewell to Cambridge" was inspired by Xu Zhimo, one of China's foremost poets of the twentieth century, who attended the University of Cambridge. Pulling from her own experiences, her nostalgia for studying in the U.K. and connecting with local cultures, Rong expresses herself through a haunting vocal delivery. Her unique combination of East-meets-West sounds helps her music resonate with Chinese and English-speaking audiences alike.
"Music isn't just something we listen to, it's our passion. W Records can get a world of travelers closer and more deeply connected to emerging and established musicians around the world," said Jacob de Boer Dorrego, director of W Brand & Luxury Brand Activation (Asia Pacific) at Marriott Marquis & Marina, "It's our honor to support artists like Fifi Rong who are passionate about their work and the causes they support."
According to Rong, all W proceeds from the streaming releases of her W Records tracks will be donated to the Amazonas Sustainable Foundation (FAS), a charity that she is related with. FAS helps benefit 40,000 people in sixteen protected areas in the Amazon.
W Records is a record label and resource for artists selected by W Hotels and their music industry partners. From recording to release, W Records supports artists through every step of development, providing recording space, mixing and mastering and finally, distribution of the new sound via live performances, streaming and vinyl production. Tracks for W Records are recorded, naturally, in W Sound Suites (the brand's signature, on-site recording studios) with four rising artists stepping up to the mic within the first year and now a fifth in China. Tracks from each artist are released through W Records both digitally and via limited edition runs of vinyl which are gifted to tastemakers, DJs and W fans as a throwback to enjoying new music.