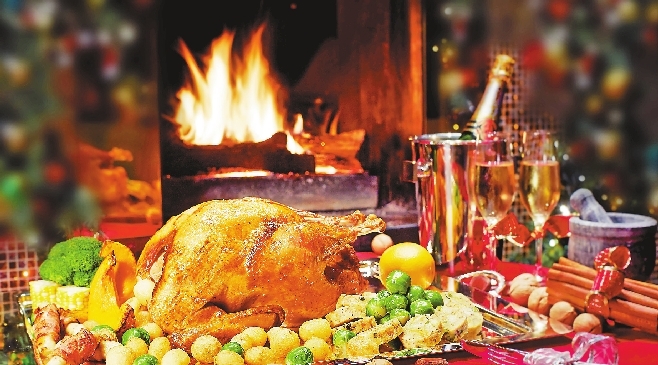 With Christmas in the air, it's time for friends and family to gather together to express their appreciation and share in the festive joy. From now to Dec. 25, the Silk restaurant at The Langham, Shenzhen is presenting authentic home-cooked turkey paired with a selection of wines for families to savor.
Chefs from The Langham, Shenzhen have carefully selected imported turkeys and will expertly prepare them with five side dishes, such as roasted mini pumpkin with spice, roasted Brussels sprouts with thyme and orange zest, roasted celery with raisins, and roasted potato with rosemary.
Guests can also choose two sauces, including cranberry with apple chutney and giblet gravy. The turkey is slow-roasted for about four hours, ensuring it is crispy, juicy and tender.
The hotel's sommeliers also recommend a selection of fine wines to pair with turkey.
For any purchase, the hotel offers free delivery within 5 kilometers from the hotel, and a delivery fee will be charged for any additional distance. Until Dec. 25, the turkey can be enjoyed either as a grab-and-go or dine-in meal.
(SD News)