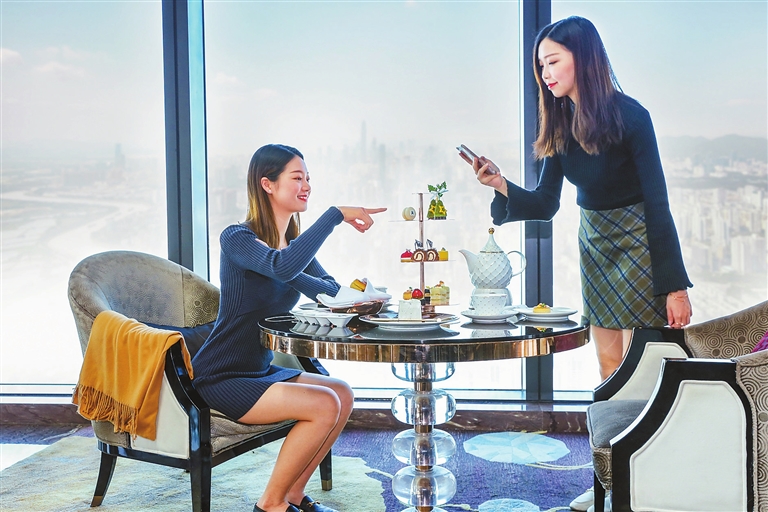 THE St. Regis Shenzhen has launched the "Make a Wish" afternoon tea and a special city-view wish-making ritual for you to celebrate the start of a new year.
With the aim of bringing a unique, immersive, bespoke experience each New Year to gatherings of friends and loved ones, it would be the St. Regis' honor to provide a venue at which customers can establish their tradition of making New Year's wishes in front of a panoramic view of the city, letting the whole of Shenzhen stand witness to all your greatest hopes for the coming year.
The new afternoon tea, inspired by the notion of "wishing upon a cloud," subtly combines classic sweets with the St. Regis' signature city view.
Whether you wish for love, career success or other things for your 2020, indulge in all the joys of classic delicacies against the backdrop of the legendary high-rise landmark. It's not only a set of afternoon tea, but also a tradition of recording the great memories of the gathering season. The exquisite experience of appreciating extraordinary scenery while overlooking the city is a great way to create unforgettable memories together with your family and friends.
The "Make a Wish" afternoon tea set is priced at 516 yuan (US$75) for two persons and includes one fortune chocolate box and two wish cards.(Tang Li)