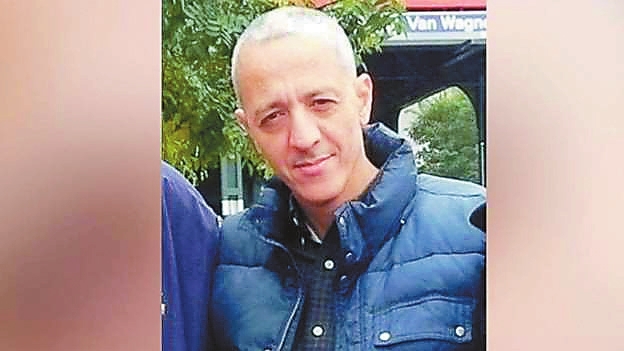 AMERICAN citizen Mustafa Kassem, who has been imprisoned in Egypt since 2013, has died in detention, his lawyers and a source close to the family said Monday.
He died of heart failure following a hunger strike, according to Pretrial Rights International, which represents Kassem. The 54-year-old is believed to have started a hunger strike in September 2018.
When he decided to go on a hunger strike, Kassem pleaded with U.S. President Donald Trump and Vice President Mike Pence to help free him.
"Dear President Trump: As an American beginning the hunger strike that could leave my two young children without a father and make my wife a widow, I pray that you secure my freedom," he wrote in letters sent to Trump and Pence.
A senior U.S. State Department official said it's "still premature to talk about" U.S. punishment for Egypt for Kassem's death.
On Aug. 14, 2013, the night before Kassem was set to return to the U.S., he went out in Cairo to shop, when security officials detained him and accused him of participating in protests against a military takeover in a nearby square, according to Praveen Madhiraju, one of his lawyers. One month earlier, the military ousted Islamist President Mohamed Morsi after mass protests against his rule.
Kassem's brother-in-law, who accompanied him on a visit to Cairo, was also detained on the same day when Egyptian security forces crushed a pro-Morsi sit-in, killing more than 800 people according to human rights groups. He was later released.
(SD-Agencies)