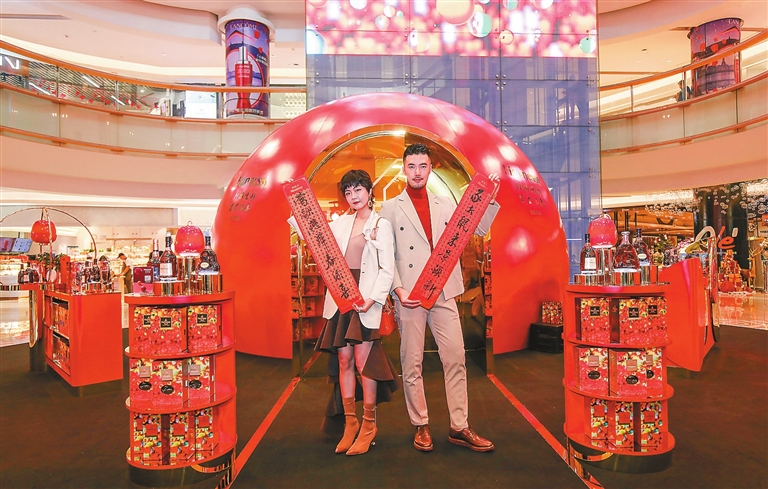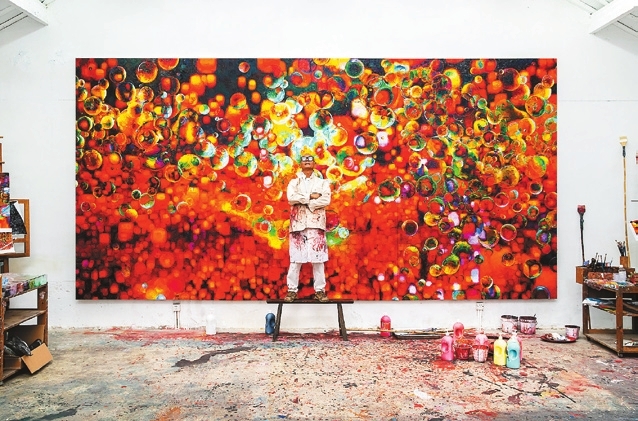 Michelle Wang
wy_szdaily@126.com
HENNESSY opened a pop-up store in Shenzhen's Yitian Holiday Plaza between Jan. 9 and 12, inviting consumers to make wishes and pray for blessings to usher in the Chinese New Year.
The pop-up store, endowed with an artistic atmosphere, was inspired by the monumental Hennessy-commissioned artwork "Eaux-de-vie" by Chinese artist Zhang Huan, a leading talent in the international contemporary art scene.
Measuring over five meters long, this original painting was directly inspired by Hennessy's world-famous library of eaux-de-vie, which the artist recasts as a mystical metaphor with layers of meaning.
At the plaza's level-B2 atrium, the individual cellules representing Hennessy's eaux-de-vie in the painting were transformed into three colorful installations which consumers could enter to experience a vibrant and resonant dreamscape.
Every consumer who dropped by the pop-up store could also ask for good luck for the Spring Festival by participating in a fun H5 jigsaw puzzle game. Professional calligraphers were present to write their wishes for the festival on Spring Festival couplets, which they could take home.
Stepping into the 360-degree ring screen exhibition area, consumers could fully experience the fresh and endless charm of Zhang's artwork. Here they could choose their favorite New Year greetings, upload them to the big screen, make their own wishes and start a new year full of blessings.
Consumers could also open their WeChat, scan the "H" sign on the lanterns hung at the venue, watch Hennessy's Chinese New Year video and see how Hennessy could help them with their Lunar New Year get-together.
Consumers who shared the video on their moments had the chance to win on-site a special Hennessy V.S.O.P New Year cocktail and taste the rich mellowness of Hennessy cognac.
As the 2020 Chinese New Year marks the start of the new cycle with the Year of the Rat, Hennessy also commissioned Zhang to design its special Chinese New Year editions of the Hennessy collection, which are available now.