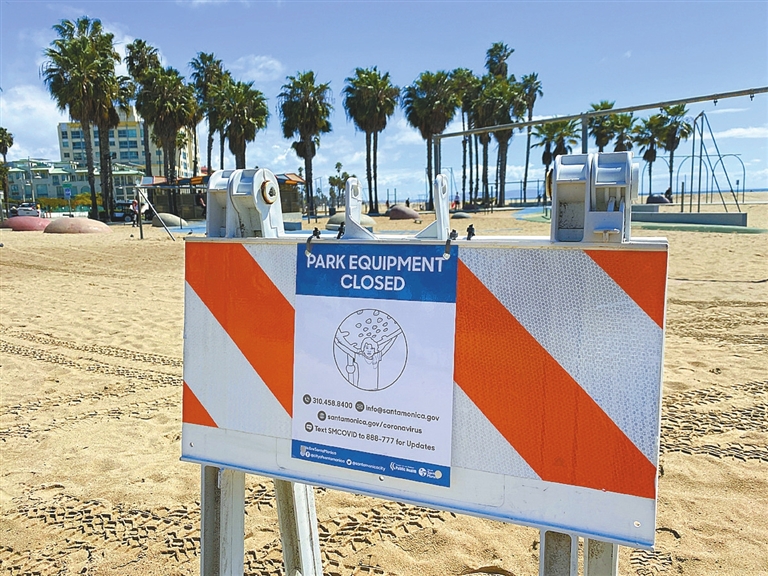 NEW YORK state suffered another quick and brutal rise in the number of coronavirus cases Tuesday as officials raced to make more hospital beds available and the World Health Organization said the United States could become the next epicenter of the global pandemic.
New York City, home to more than 8 million people, had 157 deaths and some 15,000 cases of COVID-19, nearly one-third the U.S. total Tuesday, despite imposing strict limits on travel, socializing and work.
"If you ask the American people to choose between public health and the economy, then it's no contest. No American is going to say accelerate the economy at the cost of human life," New York Governor Andrew Cuomo said at a Manhattan convention center that was being converted into a 1,000-bed temporary hospital.
Cuomo's remarks were a rebuke to U.S. President Donald Trump, who pressed his case Tuesday for reopening the U.S. economy by mid-April, saying lockdowns should be more targeted to spare businesses as much pain as possible.
The WHO on Tuesday said that the United States had the potential to become the global epicenter of the pandemic, citing a "very large acceleration" in coronavirus infections.
The expected need for hospital beds in New York state at the peak of the outbreak has spiraled to 140,000, Cuomo said, compared with 110,000 previously projected. Only 53,000 beds are said to be available now.
The rate of infection is now doubling every three days in New York, and the worst of the outbreak, known as the apex, could arrive in 14 to 21 days, putting huge pressure on health services, Cuomo said.
Nationwide, COVID-19 has infected over 50,000 people and killed 696 as of yesterday.
Trump told Fox News yesterday he'd like to see people go back to work by Easter, in mid-April.
"I would love to have the country opened up and just raring to go by Easter," he said. "You're going to lose more people by putting a country into a massive recession or depression. You're going to lose people. You're going to have suicides by the thousands," he said.
A rapid reopening of the economy might backfire, however, with a rise in the death toll and people fearful of going out, according to investors anxious about the uncertain trajectory of the coronavirus and its economic toll.
The White House and U.S. Senate leaders yesterday reached a deal on a massive relief package worth US$2 trillion to curb the coronavirus pandemic.
This came after four straight days of intense negotiations since Senate Majority Leader Mitch McConnell introduced the Republican proposal March 16 in an effort to mitigate economic challenges faced by the U.S. due to the ongoing outbreak. (SD-Agencies)