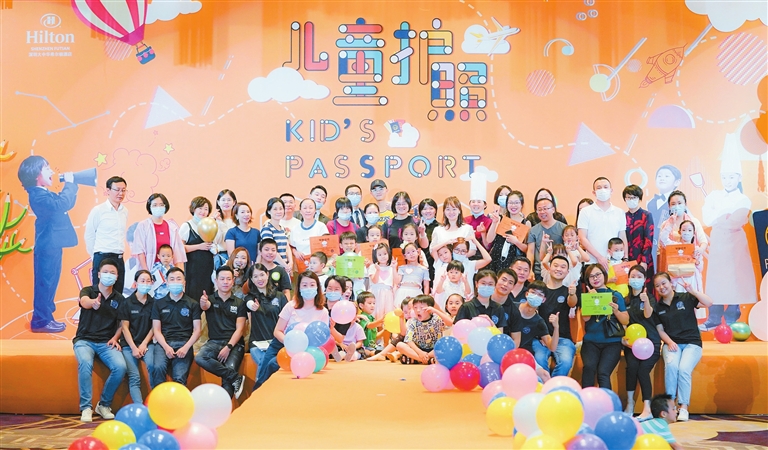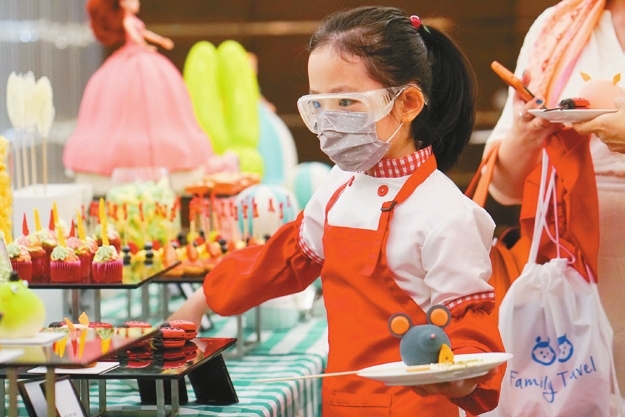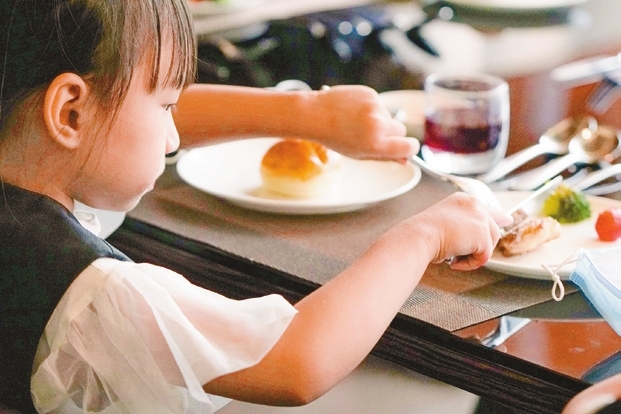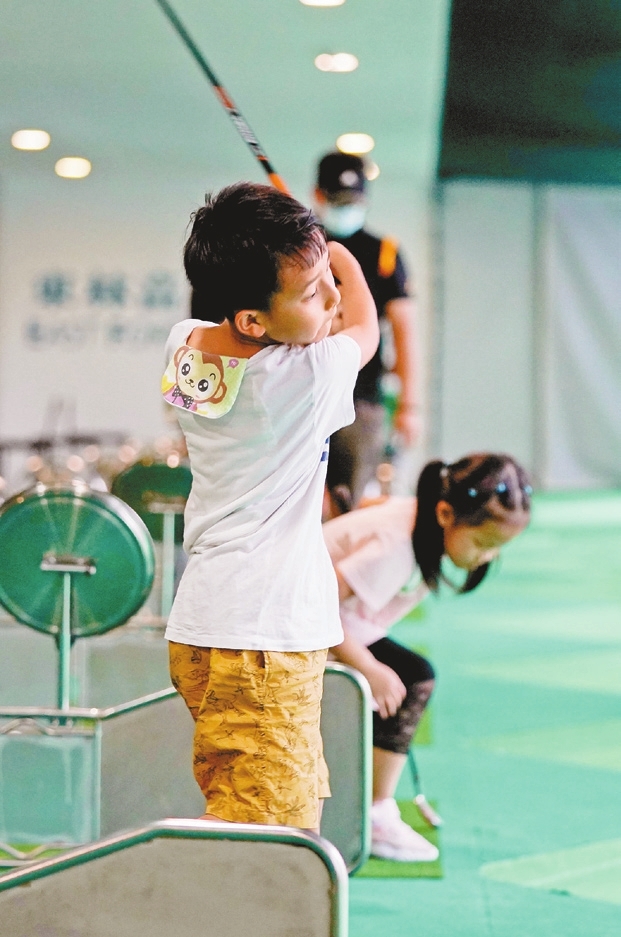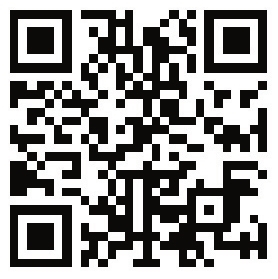 Wang Haolan
Holly_cn@163.com
A CATWALK show, in which children donning traditional Hanfu dresses, chef suits and firefighter uniforms posed in their best postures, kicked off the third season of Hilton Kid's Passport Program at Hilton Shenzhen Futian on Sunday afternoon.
Setting out from a hall dotted with balloons, bubble pools, inflatable flamingos and small tents featuring Disney characters, children galloped to their classroom to receive professional trainings on bakery, table etiquettes and golfing. As of the table etiquette class, the kids learned how to arrange napkins and tableware, how to use knife and forks to eat buns, and how to identify the doneness of steak under the instruction of hotel staffers. Parents are also invited to join the courses to take photos of and extend helping hands to their little ones if necessary.
Each participant got their passport stamped and was awarded a certificate after completing the courses. The program will last for six months, during which courses will be held at the hotel on weekends.
"It's the ideal time for us to re-launch the program and connect with our customers of the future and their parents. We believe in the young people, try to educate them and learn from them. We try to know their likes and dislikes and thus incorporate them into our hotels," said John Burger, vice president of operations at Hilton China and Mongolia's south region division.
According to Liang Yaxuan, director of operations at Hilton Shenzhen Futian, the program enables families with children to both have fun and spend quality time in learning new skills at a five-star hotel.
The Kid's Passport Program was launched among Hilton Shenzhen hotels in 2017. The previous two seasons of the program, in which more than 500 families had participated, were held in both Shenzhen and Huidong.