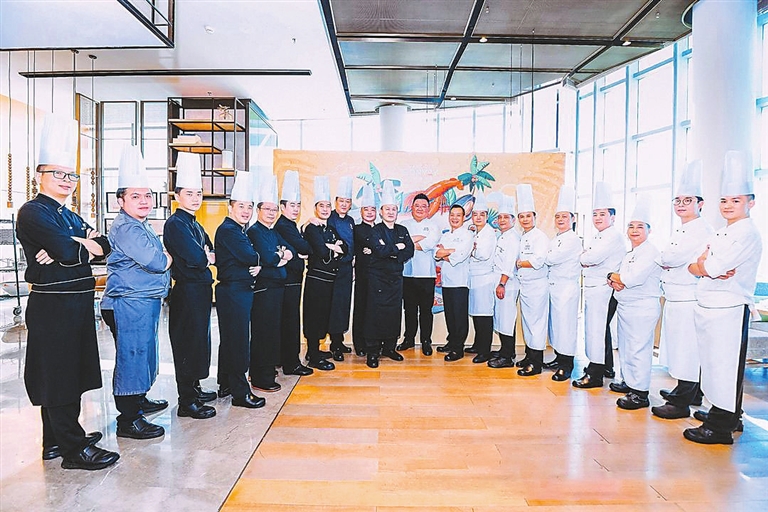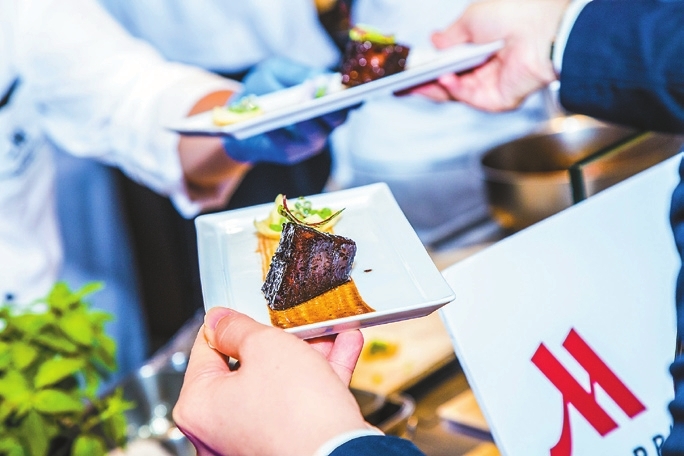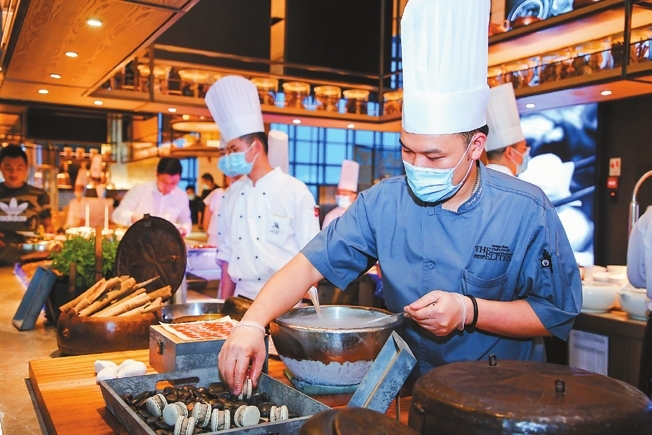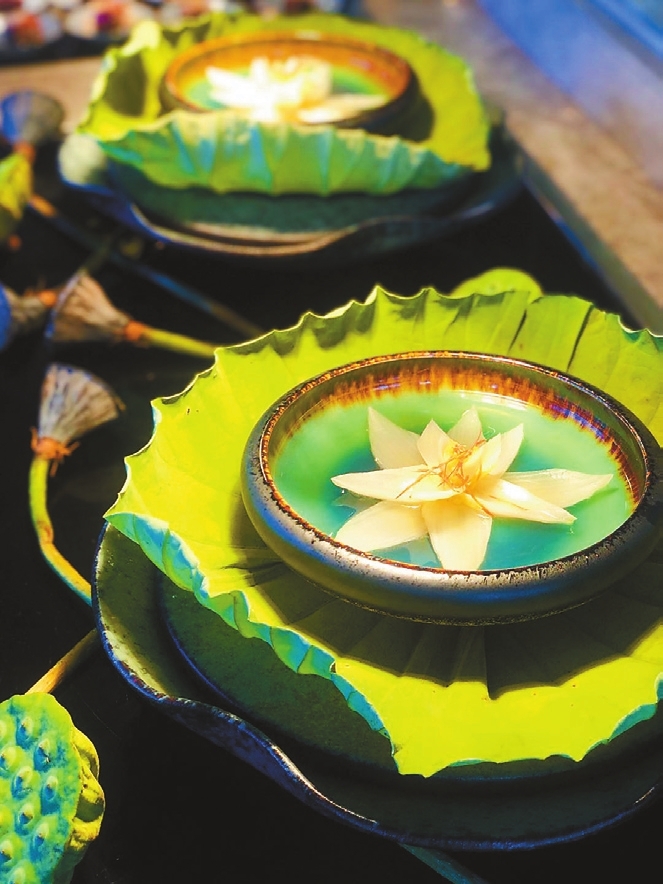 ELEVEN chefs from eleven hotels of the Marriott International chain across Shenzhen gathered at the Shenzhen Marriott Hotel Nanshan on June 11 and presented diners a food tasting event with the theme "Summertime Feast," kicking off a two-month dining carnival across the city.
Led by Wang Junjie, director of culinary arts and Cao Jinming, director of Chinese cuisine of the Marriott International in China, the carnival will be presented at seven locations of seven brands to provide foodies with a delightful culinary experience.
The participating hotel brands are JW Marriott, Marriott, Westin Hotel, Sheraton Hotel, Renaissance Hotel, Four Points Sheraton Hotel and the Courtyard Hotel, with each hotel providing the best of their signature dishes.
During the two-month event, the buffets at the eleven hotels will replicate the menu designed by these chefs to bring local foodies and guests a delightful culinary experience. The promotion, with a starting price of 418 yuan (US$59.7) for two adults and one child, will be available as a limited offer and for a limited time on Fliggy's streaming platform.
Some of the featured dishes are mouth-watering just from the descriptions!
JW Marriott Hotel in central Bao'an presented Chinese cabbage and authentic Cantonese barbecued pork; JW Marriott Shenzhen in Futian brought light-flavored, sweet coconut chicken soup; executive chef from Shenzhen Marriott Hotel Nanshan used a special cooking technique of moderate temperature to make the slow-braised veal steak; Shenzhen Marriott Hotel Golden Bay in Dapeng New District chose a local specialty — Kiln chicken, which is crispy outside and tender inside; executive chef from The Westin Shenzhen Nanshan brought special spring rolls featuring caviar and fruits; Sheraton Shenzhen Futian Hotel selected imported bird's nest cup and organic eggs and creatively turned them into a healthy dessert — bird's nest egg tarts; Sheraton Shenzhen Nanshan used imported chocolate and butter to make fondant au chocolat; and Malaysian chef from Renaissance Shenzhen Luohu Hotel brought traditional Malaysian Harmee featuring shrimp shell soup and fresh pork ribs as well as exotic curry lamb.
Four Points Sheraton Shenzhen used Cantonese food materials to make a classic Italian staple — Garlic spaghetti with crab meat; Courtyard Marriott Shenzhen Bao'an was inspired by liquor preserved crabs and modified with Cantonese style to present iced crawfish in yellow rice wine and rice in lobster soup; and Courtyard Shenzhen Bay presented deep sea speckled hind fish in rice milk.
Running through Dec. 31, 2020, guests can make their reservations on WeChat's mini program Marriott International, and Marriott Bonvoy members can enjoy a discount of 30 percent.(Yang Mei)