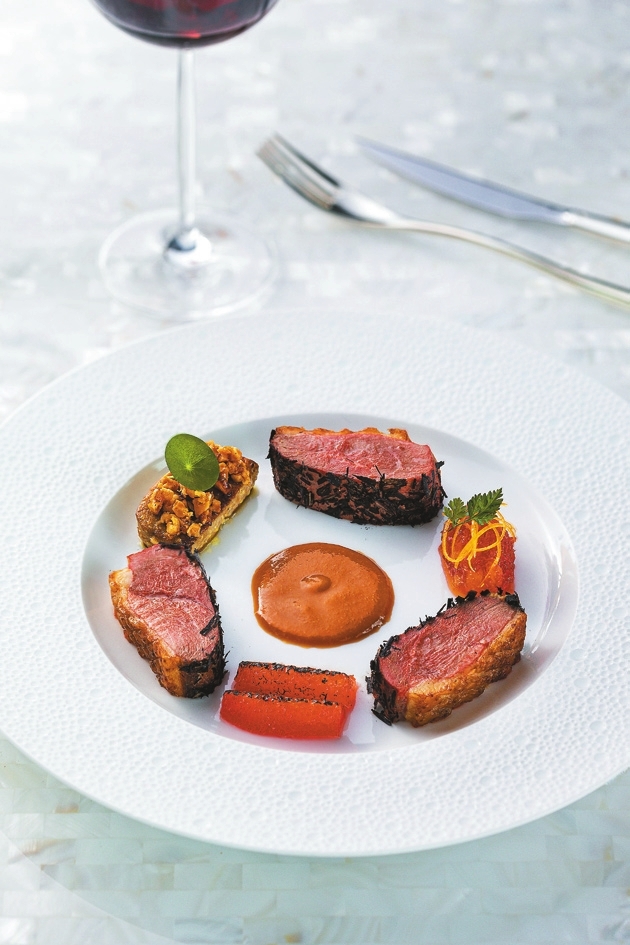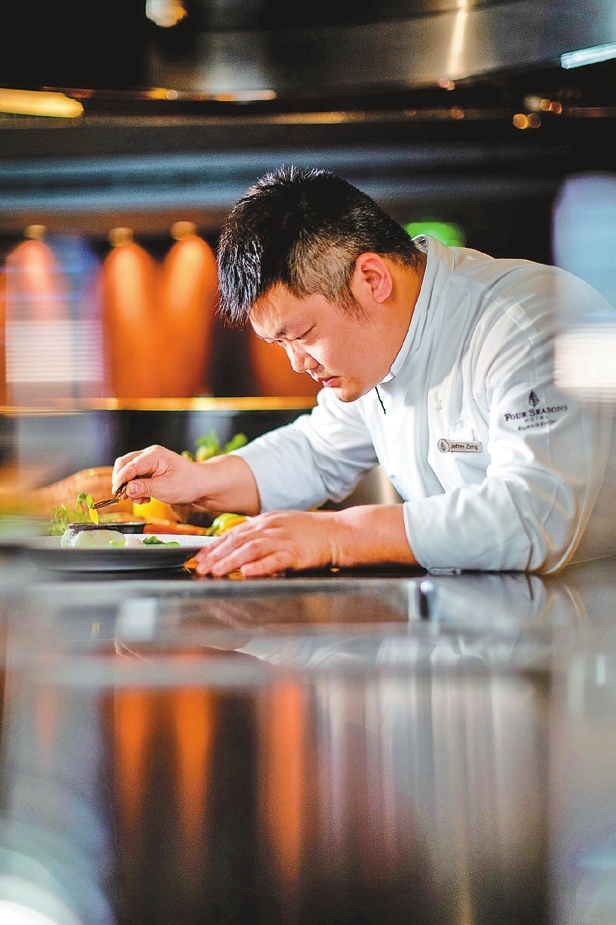 FOUR Seasons Hotel Guangzhou has relaunched the Western speciality restaurant Catch, which features a new chef de cuisine, Jeffrey Zeng, and his all-new spectacular seafood-themed menu.
Chef Zeng delivers the fulfilling singularity of luxury to your palate and senses. Beautifully nestled on the 100th floor of the hotel and overlooking the stunning Guangzhou skyline and Pearl River, the Catch restaurant allows diners to experience Western seafood and other culinary favorites with a light French fusion.
The chef's most notable dishes include his signature 48˚C Chilean salmon, slow cooked for 15 minutes at a constant temperature of 48 degrees Celsius, then drizzled with passion fruit juices and Chinese soy sauce to heighten the flavor. Other highlights include a crab and yuzu salad with seafood jelly and stuffed with caviar and seaweed crisp, and a grand Kaluga sturgeon caviar served with blinis, sour cream, chives, and shallots. The menu is underpinned by prime cuts of meat and poultry combined with the very best seasonal produce available. Carefully chosen house wines, champagnes, spirits and cocktail pairings are offered.
Zeng specializes in French and Italian cuisines with extensive experience on the Chinese mainland and Macao, most recently at the Robuchon au Dome restaurant (a Michelin 3-star restaurant located in Macao).
(SD News)