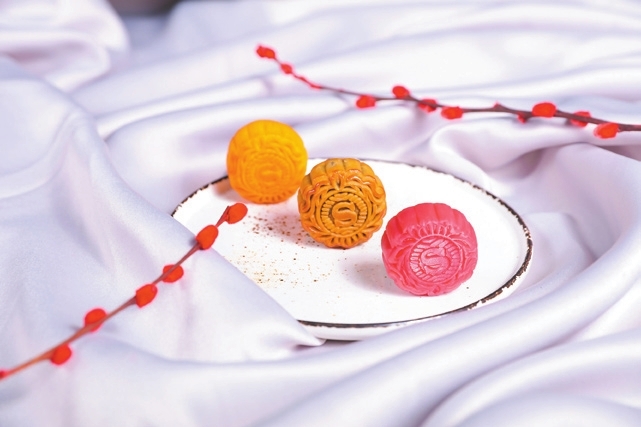 NOW through Oct. 1, Sheraton Shenzhen Nanshan integrates the traditional charm of Confucian culture with the Mid-Autumn Festival, presenting two elegant and unique mooncake gift boxes as excellent gifts for friends, relatives and business associates.
The two gift boxes are named "Ren" and "Li," which are inspired by the Confucius concepts of "benevolence" and "rites." The gift boxes are in peacock blue color, with the Chinese characters "Ren" and "Li" presented on the design of the gift boxes.
The "Ren" gift box contains four mooncakes in three different classic tastes — white lotus seed paste with two egg yolks, ham with nuts, and red bean paste. The "Li" gift box includes six smaller and exquisite mooncakes, which, in addition to the above-mentioned classic flavors, include an egg yolk lava mooncake, a bird's nest paste mooncake and a purple sweet potato with cheese mooncake.
Exquisite Sheraton mooncakes in a stylish gift box basket can also be customized. Guests can enjoy a 5 percent discount on early bird prices before Aug. 25, as well as discounts of up to 50 percent off on bulk orders.(SD News)