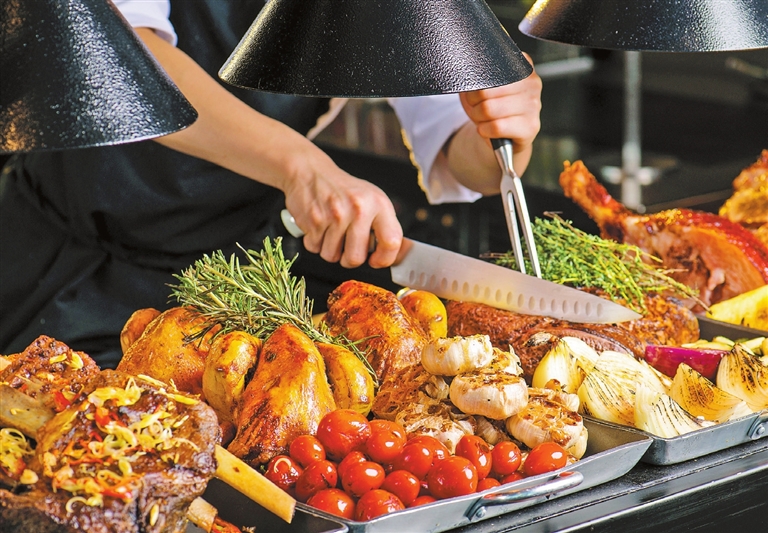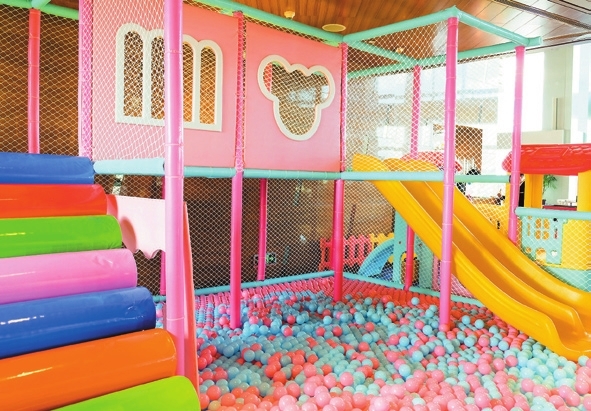 BRING your whole family to The Show Kitchen at Grand Hyatt Shenzhen this summer to enjoy various sumptuous delicacies, along with DLIGHT soft ice cream. This is the perfect way to create fun, wonderful memories with your whole family.
At The Show Kitchen, kids can have fun by opening a mysterious pirate treasure chest. They also have the chance at the restaurant to randomly meet cute cartoon characters who will give them delightful gifts. Children are warmly welcome to the kids' corner for fun exploring after dining as well. In addition, there is a range of newly introduced soft ice creams from DLIGHT, a French company that makes products with the finest ingredients. Some of the ice cream flavors include D24 durian from Thailand, French blueberry, and Hini strawberry ice cream from the United States. Kids along with their parents can mix and match the flavors to suit their tastes or make different styles.
During this promotional period, there will be many shows and activities, like a live carving of a tuna fish every Thursday and a live cooking show of wok-fired Boston lobster and other cuisines every Friday and Saturday. Also, every Sunday, guests can enjoy premium sea cucumbers imported from South America. Every experience is spectacular with surprises waiting to be explored.
As an all-day dining restaurant, The Show Kitchen offers five distinctive open kitchens including seafood and cold cuts, Asian, Japanese, Western and desserts, allowing guests to dine in a dynamic atmosphere amongst the live culinary action, creating an interactive restaurant experience.(SD News)