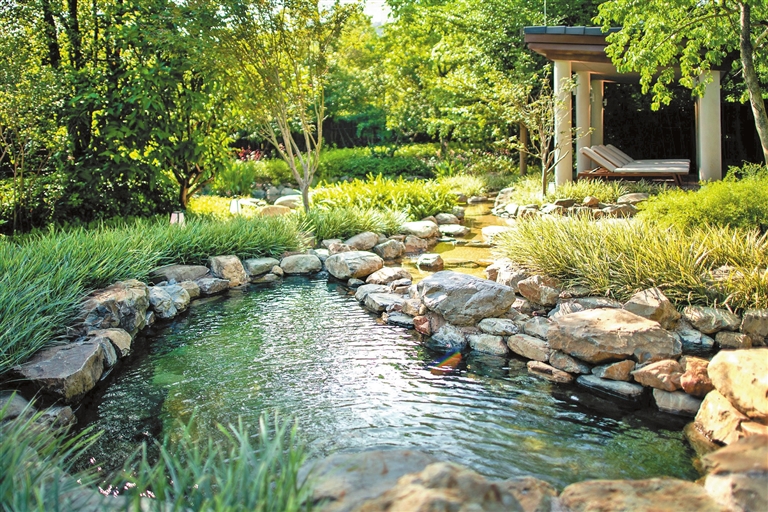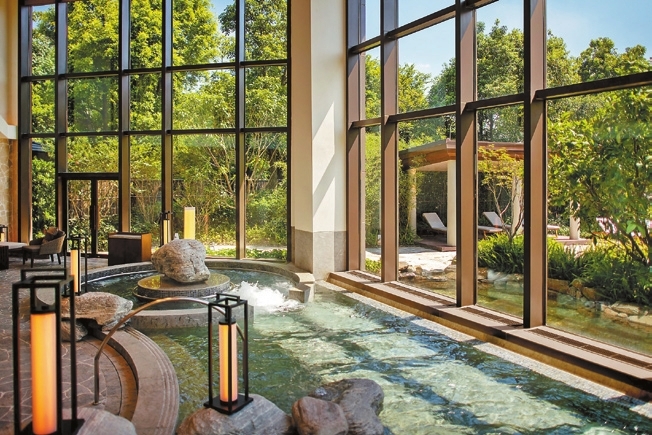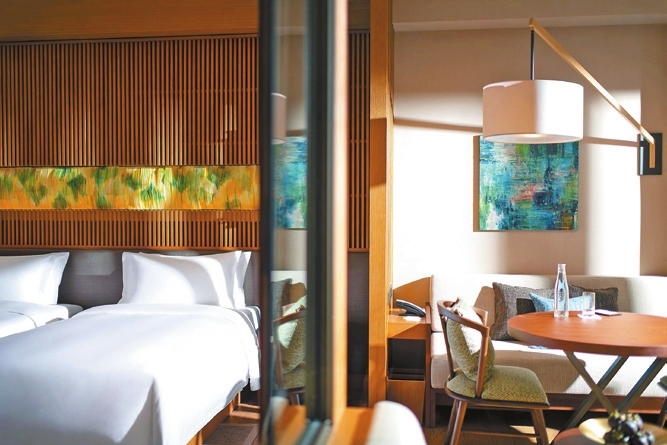 KHOS Qingyuan, the first KHOS hotel in South China, had its grand opening July 28 in Qingyuan, a prefecture-level city in northern Guangdong. With beautiful sceneries and a unique hot spring, the hotel is equipped with luxury facilities and provides considerate services to guests, creating a space where people can get away from the hustle and bustle of cities, recharge their bodies and balance their minds.
KHOS is an innovative, newly created upscale business hotel brand under the Rosewood Hotel Group designed to cater to a new generation of business travelers for whom travel is inseparable from lifestyle and who demand high functionality delivered with style.
As a destination for business travelers to meet, collaborate and develop new bonds, traditional hotel facilities and services – restaurants, business centers, executive lounges, meeting venues and spa and wellness spaces – have been re-imagined in order to blend work with pleasure while on the road.
More than just a place to stay, KHOS Qingyuan creates a space in which guests can socialize, brainstorm, enjoy a spa and hot spring, and get together with families and friends.
With 217 luxury guest rooms and suites ranging from 55 to 145 square meters, the hotel is designed in an elegant and modern Japanese style with details reflecting creative ideas, which makes guests feel at home. Standing on the spacious terrace or sitting in comfortable Japanese-style recliners, guests can appreciate the greenness of the mountains and enjoy a peaceful time on their own. The design and decorations feature natural elements and embody the concept of sustainability.
The Commons at the center of the hotel's lobby is a space for guests and members of the local community to socialize and exchange ideas. Travelers can also check in here or grab a snack to have a moment of leisure.
The hotel also offers various parent-children activities for families at KHOS Play, a playground intended for kids in which they can play, learn and have hands-on experiences both indoors and outdoors.
For adventurers there are rock-climbing games, treasure hunt in nature as well as a variety of art crafts activities. Children can also learn music, acting and storytelling while having fun.
At The Den, there is something for guests of all ages. The indoor area has cinemas, KTV, a billiard room, VR and video games; and the outdoors has a badminton court, tennis court, basketball court, beach volleyball court, mini golf course and even an archery field.
KHOS Eat & Drink offers different cuisine styles for different taste buds, including local delicacies and Cantonese dishes. Guests can also enjoy food in the open outdoor dining area while appreciating the surrounding scenery.
The spa, outdoor swimming pool and the 24-h fitness center help guests relax and recharge both body and mind.
(Yang Mei)