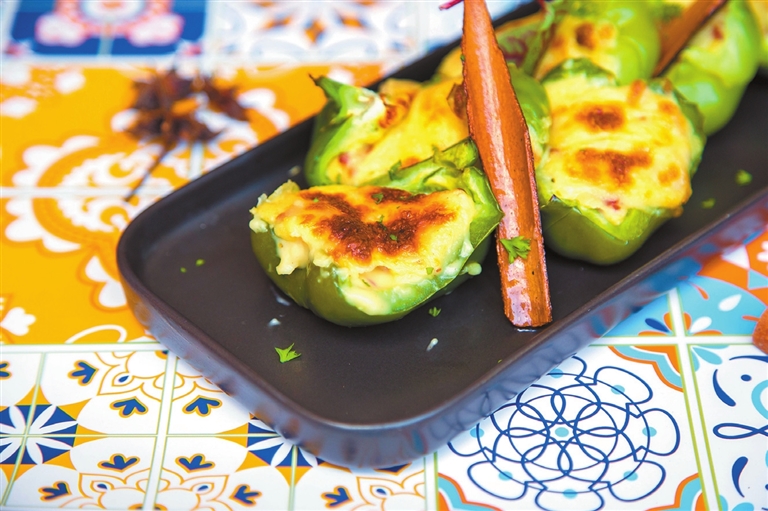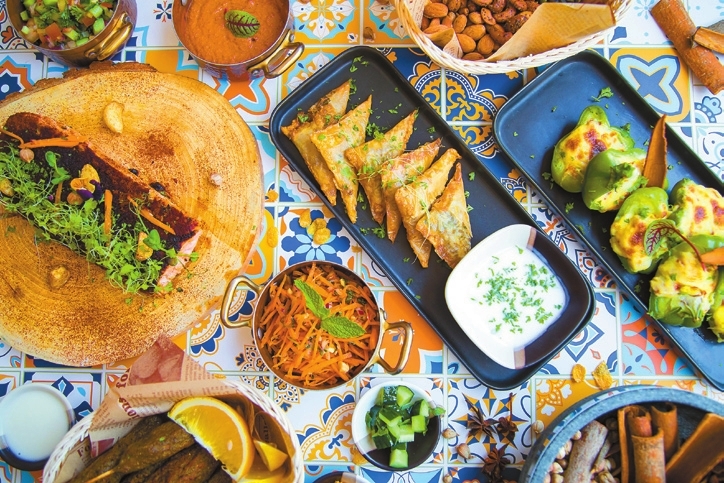 WHEN people talk about British food, they think of fish and chips; for Italian cuisine, they will certainly think of pizza and pasta; for Indian food, on the other hand, they cannot do without curry. And for the Middle East — but in fact, there is so much more to explore beyond these stereotypes.
For those who wish to branch out from a diet of kebabs, hummus and falafel, Middle Eastern cuisine offers a wide range of delicious dishes, each reflecting the diversity of the region.
For a change of flavor, Kempinski Hotel Shenzhen has a dinner buffet featuring authentic Middle Eastern cuisine throughout August at its Seasons Restaurant.
A samosa is a yummy snack enjoyed by all age groups. Originating in the Middle East, it has gained popularity in South Asia and other parts of the world as well. For a lamb samosa, the hotel's team of chefs add goat cheese, aniseed and thyme in the stuffing to give it extra flavor. The fried flour wrapping is extra crunchy and crumbly.
In another dish, green peppers and bacon are grilled together and covered in rich savory cheese.
The Israeli salad is amazingly rich and versatile; made with onions, celery, tomatoes, lemon juice and other ingredients. It can either be a standalone dish or a stuffing for sandwiches.
Other dishes include spicy salmon, braised sweet pepper with tomato and spice, mouthwatering red wine-braised lamb shanks with cardamom and aniseed, just to name a few.
The price is 428 yuan (US$60) per person, inclusive of VAT and service surcharge.
Time: 5:30—9:30 p.m., until Aug. 31
Tel: 8888-8888 ext. 8318
Website: www.kempinski.com/shenzhen
Add: Seasons Restaurant, 2/F Kempinski Hotel Shenzhen, Haide Street 3, Houhaibin Road, Nanshan District
Metro: Line 2 or 11, Houhai Station
(Li Dan)