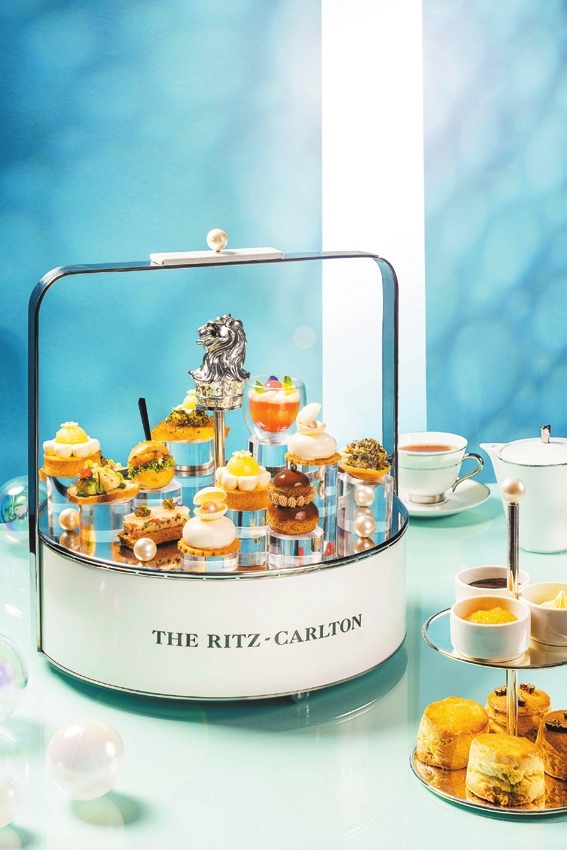 THE Ritz-Carlton, Guangzhou has recently completed the upgrading of the Pearl Lounge to offer an elevated experience of sophisticated living.
Drawing inspiration from the timeless Hollywood classic, "Breakfast at Tiffany's" (1961), this upgrade was conceptualized by the leading interior and architectural design firm Hirsch Bedner Associates (HBA).
The new Pearl Lounge utilizes aquamarine and beige as its primary colors, combined with exemplary craftsmanship and exquisite details, evoking the sense of refined elegance emanating from a pearl, and bringing the interior's romantic ambience to life.
Every afternoon, the Pearl Lounge will delight guests with a unique English afternoon tea experience with live Chinese and Western piano performances, while they unwind and relax with the alluring aroma of freshly brewed tea or freshly ground coffee.
As night falls, the venue's glamorous charm rouses to life, transforming it into a perfect destination to round off a hard day's work with vintage wines and spirits.
Calvin Sia, the hotel's executive pastry chef, has put together a unique pearl-themed afternoon tea. The newly crafted afternoon tea stand holds an exquisite mirror tray, decorated with delicate pearls dotted around the sweet and savory delicacies.
Among the sweet delights, the Vanilla Cassis Apple Cake captivates your visual senses.
While the vanilla mousse contains black currants and apple filling, delicate pink beads are enveloped by shell-shaped white chocolate, resembling a pearl mussel on a white reef. Hidden within the Caramel Profiterole are "beads" waiting to surprise you, while the decadence of the chocolate caramel glaze is artfully balanced by its pearly smooth and shiny texture, delighting guests with the raspberry filling's sour yet delicious taste.
The savory flavors are equally enticing, with the pearl-shaped fatty liver and crystal coffee panna cotta tantalizing your taste buds, and the pan-fried cod fillet infusing you with the refreshing flavors from the ocean.
(SD News)