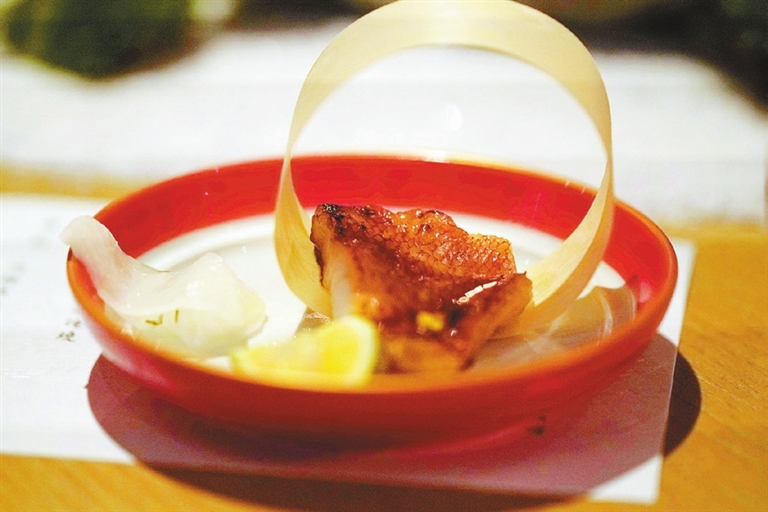 Wang Haolan
Holly_cn@163.com
THE saying "Tonight's moon is beautiful," coined by Japanese novelist Soseki Natsume, is a widely acknowledged Atticism for Japanese people to declare their hearts, and may match perfectly with a feast of romance-inducing Kaiseki cuisine and a view of the illuminous crescent moon against the backdrop of a sleepless modern city. The scenario was well presented by the catering team at the Shenzhen Marriott Hotel Nanshan and the high-end Japanese restaurant Teng at a themed dinner event Nov. 18.
Local media outlets and KOLs set foot into the world of haute Japanese gastronomy starting with a tea ritual demonstration presented by the Japanese chef from Teng.
The attendees were led to a banquet table ornamented with miniature karesansui (Japanese rock garden) landscape, Japanese spirit, and a full set of kaiseki cuisine featuring seasonal ingredients including tuna, puffer fish, abalone, lobster, and mackerel, and popular cooking methods of Japanese food including sushi, sashimi, kebab, tempura, and others.
In addition to having spent a fancy night at Teng, the guests can also enjoy a Japanese style buffet dinner at the hotel's Nanshan Kitchen every Friday to Sunday until Dec. 31.