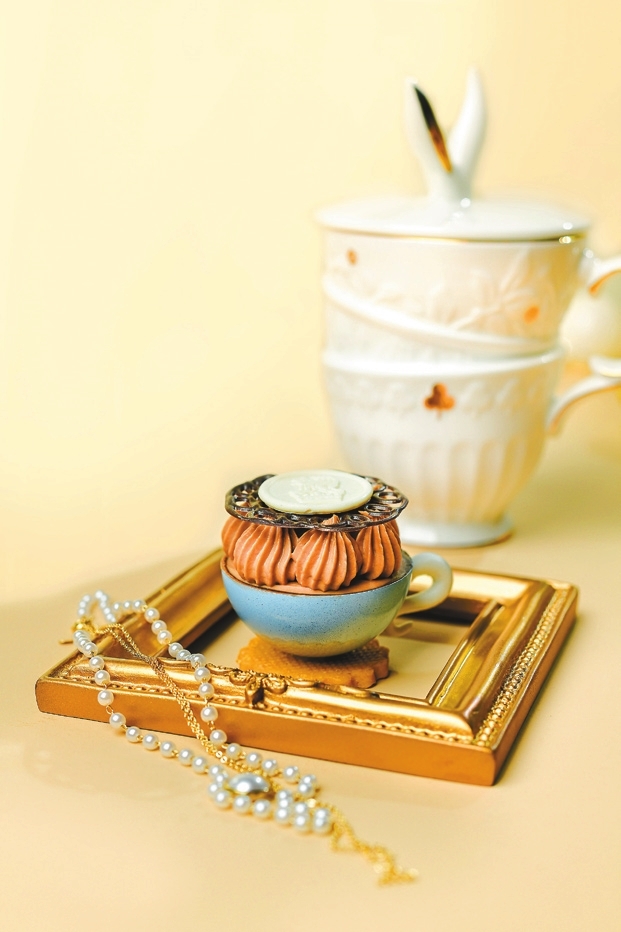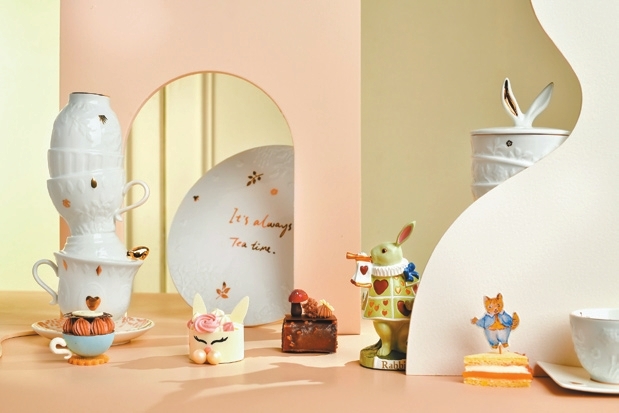 THE Ritz-Carlton, Guangzhou has teamed up with JOYYE Porcelain, with inspiration from the classic fairy tale "Alice in Wonderland," to create a themed afternoon tea to welcome the warm new year. The "Alice in Wonderland" afternoon tea is available at the festive Pearl Lounge from now until March 10.
Calvin Sia, the hotel's pastry chef from Malaysia, combined the fairy tale of "Alice in Wonderland" with all its fun elements to create a unique sweet and salty treat for a wonderful afternoon tea. The March Hare Black Tea Hazelnut Cake is a small chocolate cup filled with banana filling and chocolate almond cake, topped with peanuts and a rich hazelnut mousse with the aroma of tea and nuts. The Mad Hatter Passion Fruit Cake is made in the shape of a small sandwich, and the passion fruit and sweet coconut flavors are paired with a soft cake body. The White Rabbit Berry Tiramisu is an innovative take on the traditional tiramisu, using a berry-rich wine to create a unique flavorful base and Italian mascarpone cheese to open up a new taste experience. The Queen of Hearts' Peach Chocolate Charlotte is an ingenious mini version of a root cake, a chocolate cake covered with chocolate almond topping, the sweetness of chocolate and the mellow flavor of nuts filling your mouth, a sweet taste of winter. The home-baked scones can be served with blood orange or strawberry jam for a taste of happiness.
The salty snacks are also full of surprises. The Cheshire Cat's Salmon and Cucumber Roll is a refreshing collision of lemon cream cheese sauce and sturgeon caviar with a unique flavor. The Dormouse Panini Sandwich combines the softness of a sandwich with the crunch of a spicy sesame seaweed meatloaf, and is paired with a rich bacon cheese sauce for a savory, long-lasting taste.
JOYYE and the Victoria and Albert Museum (V&A Museum) of the United Kingdom have collaborated on the "Alice" series of porcelain for the afternoon tea. Drawing inspiration from the rare original illustrations in the V&A Museum's collection, JOYYE applied familiar and deeply rooted images and storylines from the fairy tale, and extracted classic poker elements and jungle flowers from the story, creating an artistic creation of Alice's fantasy world and reconstructing it on top of the exquisite porcelain, showing the charm of the fusion of art and life.(Tang Li)