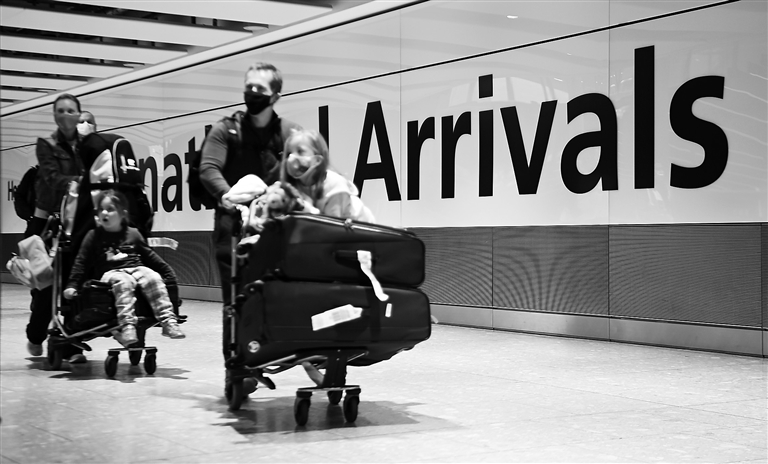 BRITAIN'S aviation sector needs urgent government support if it is to survive another lengthy period of travel restrictions to curb surging coronavirus infections in the country, industry leaders said Saturday.
Karen Dee, the chief executive of the Airport Operators Association, urged the British Government to set out plans for how airports will survive financially during the crisis.
"Airports are currently keeping their infrastructure open to support vital and critical services, such as post, freight, emergency services, military and coastguard flights, as well as to help keep the lights in the U.K. on through supporting flights to offshore oil, gas and wind operations," she told The Guardian newspaper.
"Airports are doing so while running on empty — there is only so long they can run on fumes before having to close temporarily to preserve their business for the future," she said.
"Government needs to help cover airports' operational costs by, for example, urgently providing relief from regulatory, policing, air traffic and business rates costs in the current and the coming tax year," she added.
Heathrow Airport lost its status as Europe's busiest airport as it recorded a loss of £1.5 billion (about US$2.04 billion) in the first nine months of 2020 due to COVID-19.
Passenger numbers between July and September 2020 were down by more than 84 percent compared with the same period in 2019, leading the west London hub to be overtaken by Paris Charles de Gaulle as the busiest in Europe.
British Prime Minister Boris Johnson announced Friday that Britain will close all travel corridors to the country from 4 a.m. GMT today in a bid to keep out new virus variants.
The new measure means that travellers entering the country must have proof of a negative COVID-19 test in the past 72 hours. (Xinhua)