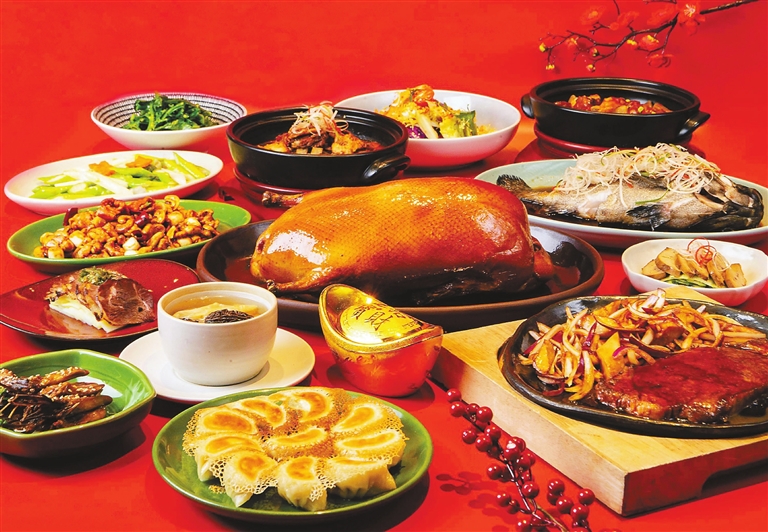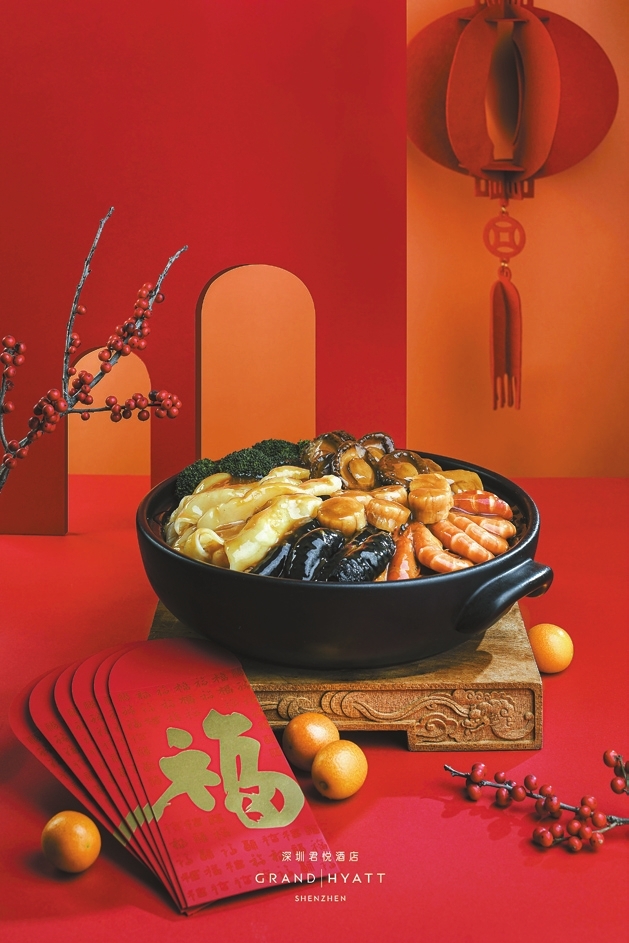 DINING is an integral part of the Spring Festival celebration, and Grand Hyatt Shenzhen offers something to delight every palate with special auspicious set dinner menus at the China Lodge and the 1881 restaurant, for a splendid dining experience to welcome an auspicious start to the Lunar Chinese New Year in 2021.
China Lodge is a traditional Cantonese-style restaurant which comprises 14 private dining suites. To celebrate the dawn of the Year of the Ox, it is offering three dinner menus featuring a refined selection of traditional favorites such as roasted suckling pig, fish maw soup, wok-baked lobster and other premium Chinese delicacies. The menus will be available from Feb. 11 to 18.
The 1881 restaurant offers a unique "dining in the kitchen" atmosphere with authentic northern Chinese and Sichuan cuisines. The restaurant will be presenting four unique Chinese New Year menus: "Happiness" for six persons, "Love" for eight persons, "Wealth" for 10 persons, and "Prosperity" for 12 persons. The menus include wood-fired Peking duck, lamb, and tiger grouper and handmade dumplings that are sure to satisfy big, happy families looking to get into the festive spirit. The set menus will be available from Feb. 11 to 18.
Poon Choi is an auspicious dish symbolizing family reunions and prosperity, and has long been considered part of the dining culture during the Lunar New Year. A selection of Poon Choi featuring abalone, fish maw and sea cucumber for four to six persons will be available until Feb. 12 to wish you a prosperous year ahead. In addition, the homemade rice cake set is perfect for ushering in a bright new year.
In addition, The Mansion is the perfect private venue for a reunion dinner Feb. 11, the Lunar New Year's Eve, with Chinese-themed decorations, Lunar New Year snack boxes and a lucky draw, and will include a live broadcast of the CCTV Spring Festival Gala to complete the experience.(Tang Li)