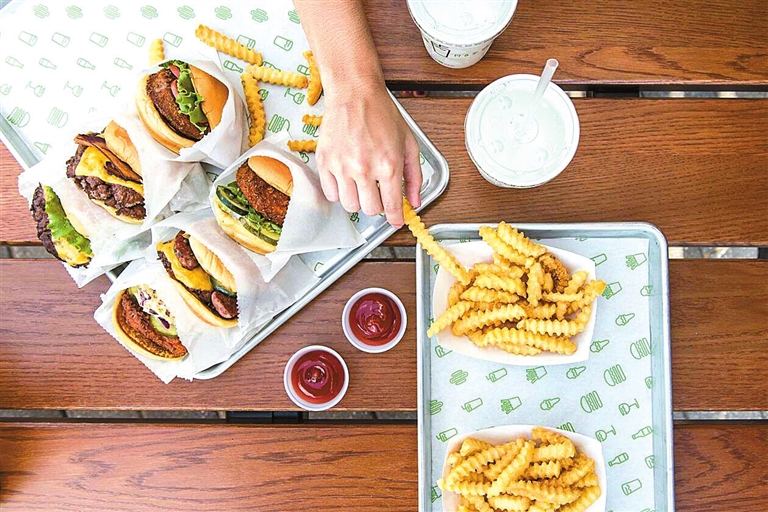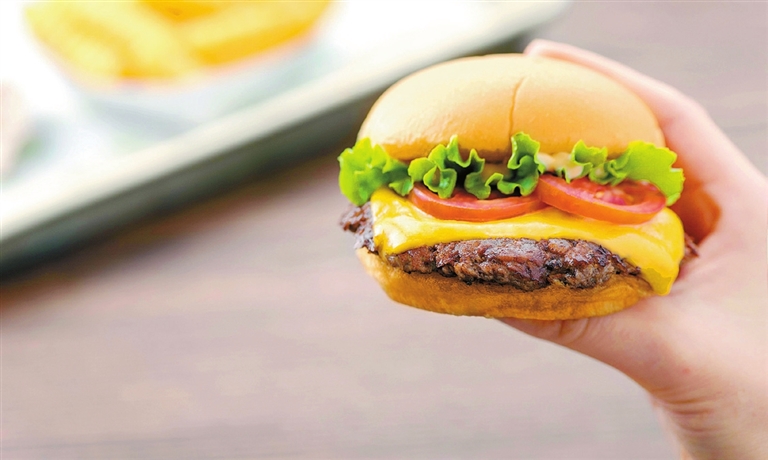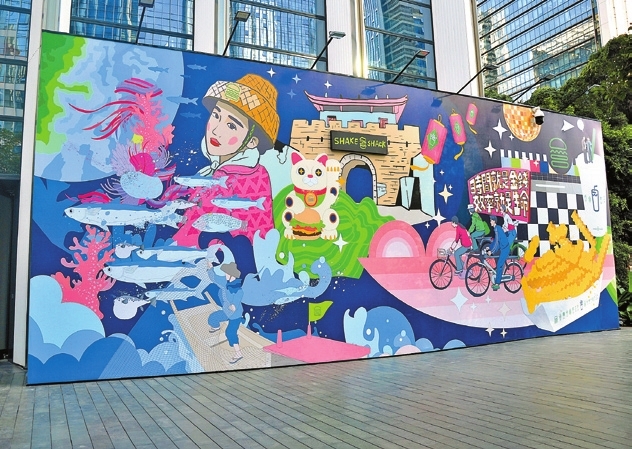 SHAKE Shack, the popular roadside burger brand originating from New York, has officially announced its first location in Shenzhen, opening in mid-2021. The New York's iconic burger, hot dog and frozen custard stand will open in The MixC World in Nanshan District.
Leading into the official opening, Shake Shack teamed up with pioneering Shenzhen artist Yoyo Lee to launch a vast creative mural at The MixC World, creating a meaningful tribute to the city.
The artist developed the outside mural around the theme of "Meet the Future!" by creating an artistic timeline that tells Shenzhen's story from a coastal fishing village to the frontier of reform and opening up. From the early 1980s, people with big aspirations and hard work ethics arrived in Shenzhen to achieve their dreams. Shake Shack will now welcome people from all over the world to enjoy American classics with a fine dining heritage and commitment to thoughtful ingredient sourcing, preparation, hospitality, and quality in this rising city.
The indoor décor embraces innovation and interaction, consisting of eight graffiti panels hand-painted on-site by Lee. The artist presents traditional Chinese greetings mixed with Shake Shack elements for a modern and fashionable Pop Art display.
The menu will feature Shake Shack's signature items, including the ShackBurger, Chick'n Shack, Crinkle-Cut Fries, ShackMeister Ale, Shack Red, Shack White, and fresh-spun concrete (ice cream!) in addition to items exclusive to Shenzhen.
As the first Shack in South China, Shake Shack will continue to uphold the brand's concept of "Stand for Something Good" and work with its local partner Maxim's Caterers Ltd. to create another trendy gathering spot in Shenzhen. Promoting a youthful and energetic lifestyle, Shake Shack aims to inject a constant flow of energy and inspiration into the local community for a vibrant future.(Tang Li)