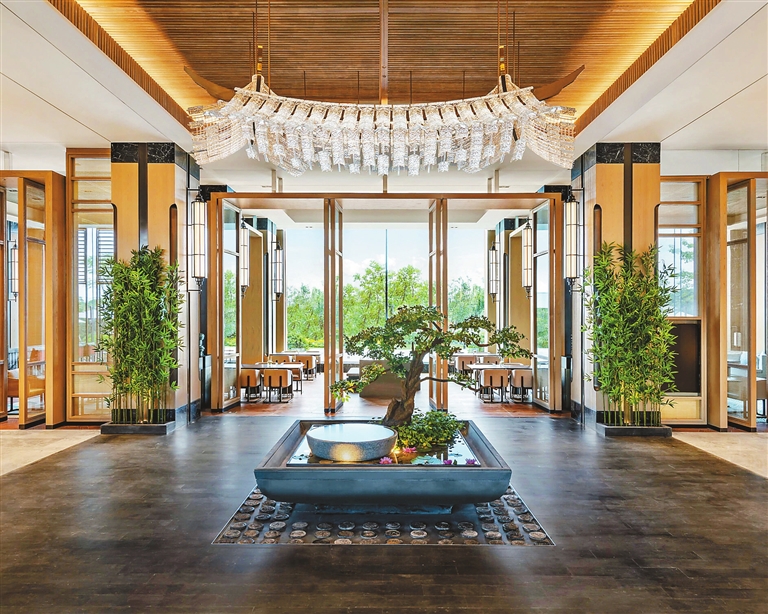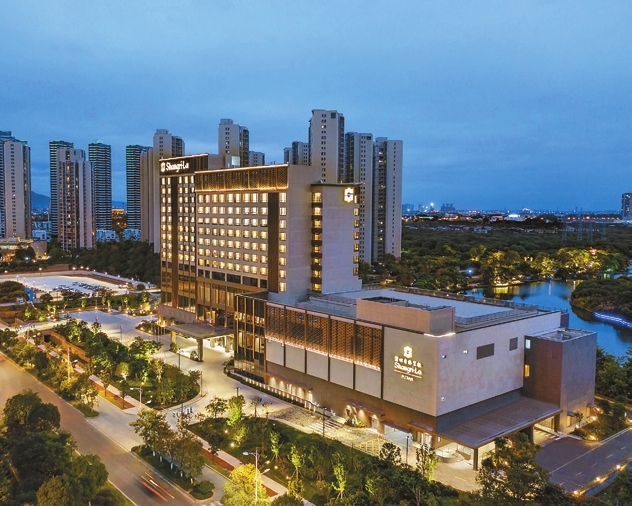 SHANGRI-LA Group has recently soft-opened the first phase of Shangri-La Putian, which features 125 guestrooms, a Chinese restaurant, a banquet hall and conference facilities.
As the group's third hotel in Fujian Province, following Fuzhou and Xiamen, the hotel draws aesthetic inspiration from local elements and encapsulates the city's rich history and culture, all while delivering Shangri-La's distinctive Asian hospitality on the banks of the Shouxi River.
Shangri-La Putian is located next to Shouxi Park, an urban ecological park that offers leisure, entertainment, sightseeing, sports and fitness facilities. The hotel is also surrounded by historical and cultural landmarks, such as the famous thousand-year-old Yanshou Bridge, ancient temples and ancestral halls. The hotel is also close to the municipal government offices and Putian Museum, and is just a 50-minute drive from Meizhou Island, the hometown of Mazu, the mythic Chinese sea goddess.
Shangri-La Putian's architecture and interior design pay tribute to local culture and history. Commonly seen in Fujian architecture, brick-red and gray are used in the hotel facade, blending harmoniously with the surrounding landscape. In the lobby, four sets of "eaves" made from hundreds of transparent tiles hang elegantly above a green feature and are illuminated by dazzling lights.
Guestrooms offer panoramic views of the beautiful scenery of Shouxi Park, the Shouxi River and the thousand-year-old bridge, as well as the city skyline. The hotel has created 12 "Champion Scholar"-themed rooms with customized children's facilities, such as tents and special bathroom amenities. The "Champion Scholar" refers to the winning scholar at the imperial examinations and Putian is famed for having the largest number of champion scholars in China's history.
Situated on the first floor, the Shang Garden Chinese restaurant offers local and Cantonese cuisine, as well as other regional flavors.(SD News)