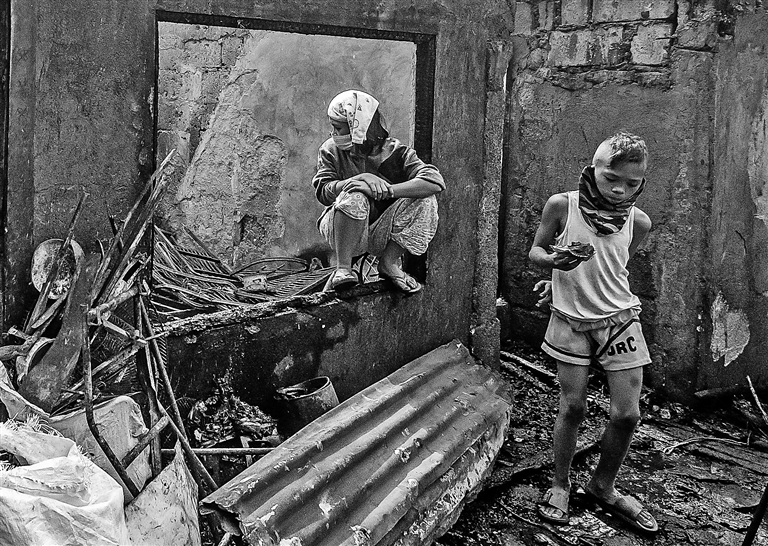 FIVE people died before dawn yesterday after fire engulfed a residential area in Manila's Tondo district in the Philippines.
The victims were trapped in their burning house, according to a report by Luisito Santos on Dobol B sa News TV.
The fire was said to have started at 11:53 p.m. Saturday in the house of a certain Jake Loyola.
Firemen had difficulty putting out the fire due to the narrow road leading to the compound, the narrow streets inside the compound and the strong winds that fanned the flames.
Some residents confronted firemen to ensure their houses be attended to first. There were also reports of residents grabbing fire hoses, Manila Police District Police Station 12 chief Police Lieutenant Cenon Vargas said in an interview on Dobol B sa News TV.
The fire was put under control at 5:04 a.m. then eventually put out at 6:11 a.m. after raging for six hours.
Three hundred houses and 600 families were affected by the fire.(SD-Agencies)