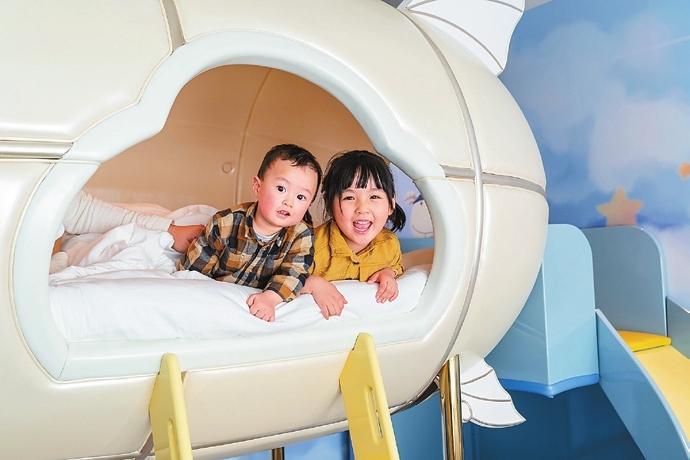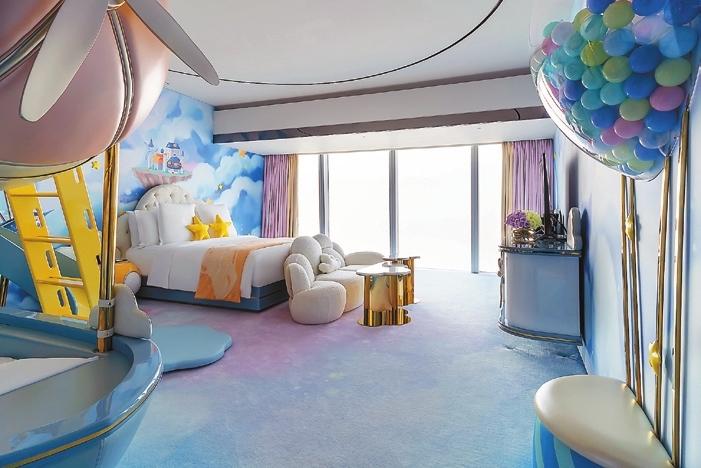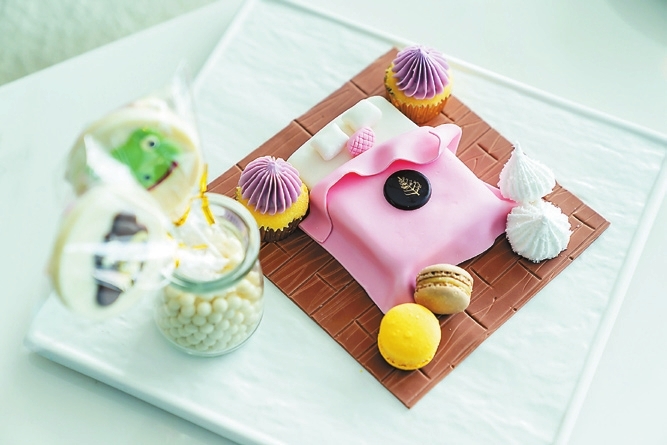 FAMILY holidays and staycations at Four Seasons Hotel Guangzhou have been reinvented, with the debut of the Dream Castle — an interactive children's playground in the clouds.
The journey begins upon check-in with an adorable tailor-made cartoon lamb-themed room key-card. The themed room, located above the 90th floor, has been transformed into a kids' paradise of more than 60 square meters. The room features a hot air balloon, a dreamer spaceship, a slippery slide and a themed playroom/bunk bed — a child's paradise!
The themed room also includes child-friendly furnishings with a cloud-shaped soft sofa and table and an airplane-themed TV closet and mini bar, which is both fun and safe for all types of play, and is surrounded by the breathtaking skyline of Guangzhou.
When night falls, the Dream Castle is reflected on the floor-to-ceiling windows combined with the night views. Other amenities include mini supplies, especially prepared for the little guests including kids' bathrobes, slippers, bath kits and more.
The entire family can also enjoy a Cantonese feast at the Michelin-starred restaurant Yu Yue Heen, and find time to swim in the infinity pool. Meanwhile, mom can enjoy a rejuvenating spa treatment at Hua Spa, or just simply relax in the luxuriously adorned guestroom.
Through the floor-to-ceiling windows, each guestroom offers unobstructed views of the stunning skyline and the Pearl River. Whether it's a luxe staycation or an extended holiday, the Dream Castle is an ideal way to ensure happy little adventurers' fun.(SD News)