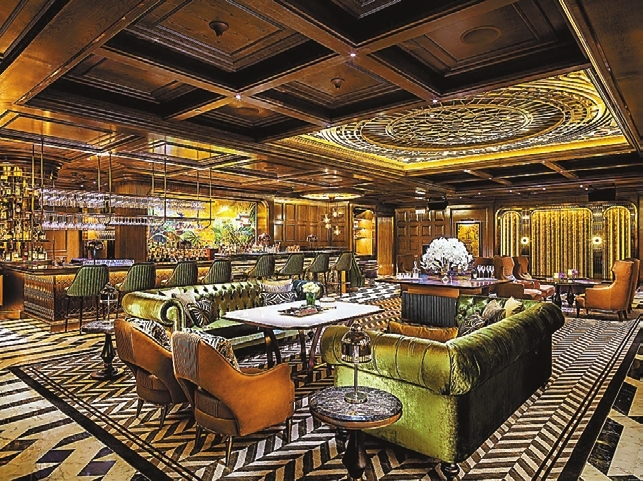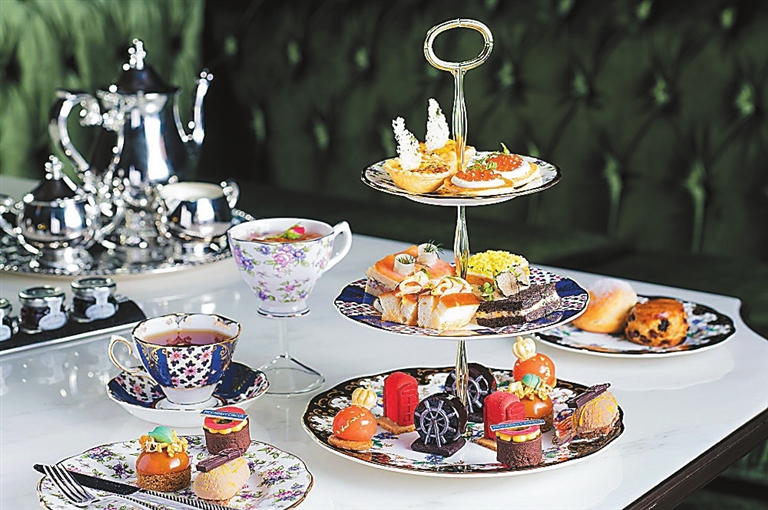 THE St. Regis Bar at The St. Regis Macao is crafting a London-themed luxurious treat that'll leave everyone craving for more. In collaboration with Royal Albert, a renowned British bone china brand, the bar has launched the St. Regis x Royal Albert 100 years' afternoon tea set, where guests can enjoy a range of savory and sweet delicacies in a warm and tranquil setting, and elegantly experience the classic afternoon tea ritual.
The afternoon tea ceremony is one of the iconic rituals of the St. Regis brand. With this classic afternoon tea set, The St. Regis Macao provides guests and their loved ones with the opportunity to experience the centuries-old culture of afternoon tea at the hotel.
The 100 years' afternoon tea set includes sumptuous and delightful bites such as smoked salmon roe with créme fraiche, blinis, and chives, and even quiche. As for choices of sandwiches, there's Boston lobster with lemon vinaigrette, truffled egg mayonnaise and micro watercress, English cucumber with minted cream cheese, and more. On the sweet side, guests will be able to enjoy an array of freshly baked scones, Big Ben (orange crémeux, crispy and Earl Grey mousse), The London Eye (chocolate mousse, caramel cream with chocolate cake), and many other delicacies, paired with high-quality teas or coffee. All food and beverage are served with beautifully designed English bone china tea set and traditional silverware.
Guests can also choose from the French Billecart-Salmon Champagne afternoon tea set or the LakeBaikal caviar afternoon tea set, which is a noble and elegant afternoon ritual for both the eyes and the tastebuds.(SD News)