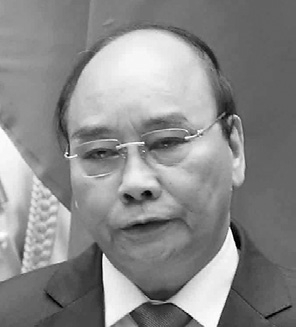 NGUYEN XUAN PHUC, the man behind Vietnam's successful handling of the coronavirus pandemic, was sworn in yesterday as president in the Vietnamese capital, Hanoi.
Phuc, 66, was Vietnam's prime minister for the last five years, a period in which the economy boomed and his government's COVID-19 response won plaudits at home and abroad.
Following secret voting yesterday, Phuc scored the maximum votes among the almost 500-member national assembly. Earlier, the National Assembly said this was "the first time ever a prime minister was nominated to the position of the president."
After his swearing-in, Phuc told the nation he was "lucky and honored" to be given the position.
Nguyen Khac Giang, a Vietnamese politics expert from New Zealand's Victoria University of Wellington, said Phuc's selection was "his well-deserved award" for his economic performance and for Vietnam's successful COVID-19 response.
(SD-Agencies)