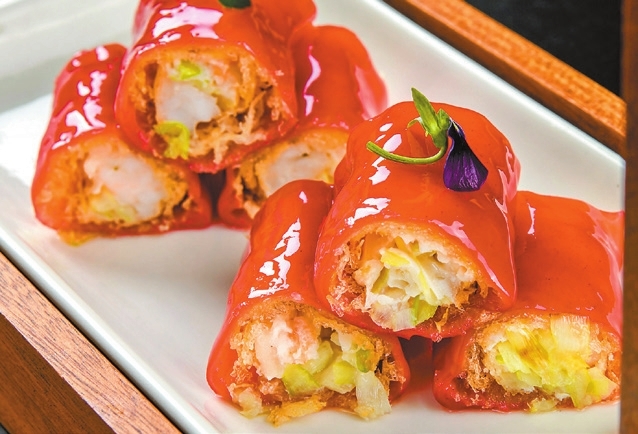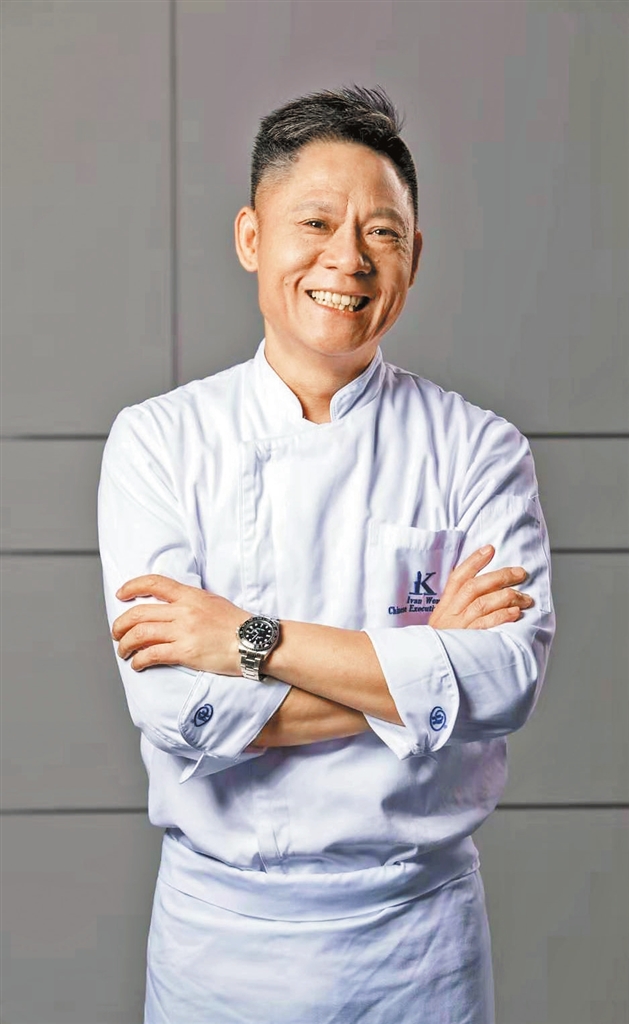 NOW through Aug. 31, the Qingya Chinese Restaurant at the Hilton Shenzhen World Exhibition & Convention Center is presenting a special collection of Cantonese delicacies to add more highlights to its already rich menu, as a move to celebrate the second Hilton Chinese Chef's Month initiated among Hilton hotels across China.
Curated by the hotel's Chinese executive chef Ivan Wen, the menu features both classics in the Cantonese cuisine and Wen's self-created signatures. With over 30 years of experience in Cantonese cooking, Wen specializes in discovering locally produced ingredients and observing traditional cooking methods and techniques to ensure the experience of the true flavors of the food.
"My secret is to cook every dish with heart and soul," said Wen, who was named Hilton's Top Chef in South China in the group's 2019 cooking competition. He hopes to convey the ideas of using quality and seasonal ingredients, following characteristics of local cuisine, and showcasing the pure flavors of the food, which are also at the core of Hilton's concept regarding the serving of Chinese food.
A highlight of the chef's menu is the homemade red rice rolls. The dish was first created by Wen many years ago and is now a must-pick in the dim sum feasts of Cantonese people. The inspiration came during Wen's trip to a small town in Australia, where he had a bowl of red rice, which brought about the idea that red rice can also be used to make rice rolls, as the color red is thought to be auspicious and happy for Chinese people. Adding a Vietnamese-style rice layer and a filling of shrimp and chives, the roll has a layered texture of tantalizing flavors to tempt the palate.
Another must-try is the chef's signature crispy pigeon. It uses an aged 22-day-old pigeon, which is marinated with secret spices plus added lemongrass, and dried all over before frying. The pigeon tastes crispy at first bite, and the meat is tender and juicy, leaving rich flavors on your taste buds.
For a Cantonese feast, soup is not to be missed. The chef's innovative "kung fu soup" makes use of abalone, mushroom, chicken and scallops, which are put into a teapot and simmered for four hours. The soup is served in a teapot with a small tea cup, bringing a sense of ritual to the dining process.
For a sweet ending, the durian pudding is recommended. Fresh durian pulp is mixed with milk in making the pudding. (Tang Li, Lin Rujun)