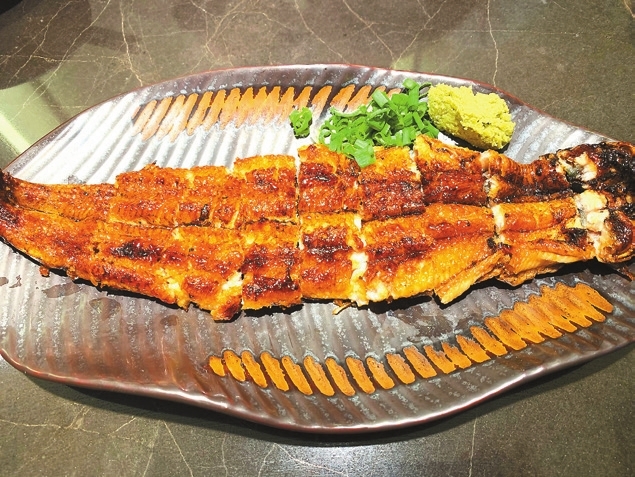 SINGAPORE Michelin Bib Gourmand-listed Man Man Unagi (fresh water eel) Restaurant has opened a branch in Shenzhen.
Unagi is the Japanese word for freshwater eel, which is normally grilled over a charcoal fire and dipped in a tare BBQ sauce multiple times for the marinade to evenly coat the flesh.
The brand opened its first restaurant in Chengdu, China, which maintains its top place on dianping.com among restaurants specializing in grilled eel over rice in Chengdu.
The restaurant stands out in the highly competitive Chinese catering industry thanks to its fresh material and traditional Kansai eel grilling technique, gaining popularity among Chinese of all ages.
Specializing in Nagoya-style charcoal grilled Japanese unagi, the restaurant selects ingredients including top quality eel that is rich in nutrition, fresh Japanese horseradish which highlights the sweetness of the eel, top-quality Koshihikari rice, secret house-made gravy and edible raw eggs.
The most recommended dish of the restaurant is grilled unagi donned with spices and a dashi broth. The unagi slices are char grilled to perfection and enhanced by a dousing of a tare marinade (Japanese soy sauce).
A small pitcher of dashi broth, a plate of pickles, and a plate of condiments containing strips of seaweed, chopped spring onion and freshly grated horseradish come with the prized unagi donburi.
There are three ways to eat the eel rice in this restaurant: First, eat it on its own; second, eat it together with the condiments; third, pour in the Dashi broth and then eat it.
The restaurant, located in Wongtee Plaza in Futian CBD, gives off a very warm and comfy vibe, with the use of warm lightings and wooden features. The restaurant has a small seating capacity which makes for a good venue for an intimate dining experience.
(Chen Xiaochun)