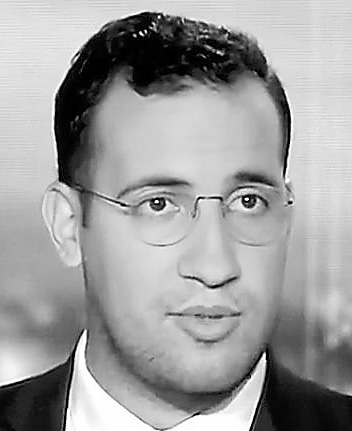 FRENCH President Emmanuel Macron's former bodyguard went on trial yesterday for assaulting two people during a 2018 protest while posing as a police officer, in an incident that caused deep embarrassment for France's newly elected leader.
Macron, who had made integrity in office a cornerstone of his campaign, was forced to fire Alexandre Benalla, now 30, after a video emerged showing him striking a young man and grabbing a young woman by the neck at a May Day protest in 2018.
The former bouncer was wearing a police helmet, although he had only been given leave to accompany security forces as an observer.
But the presidency held off on reporting the assault to the authorities, and it came to light only after French daily Le Monde revealed the existence of the video a few months later.
Officials denied allegations of a cover-up but "Benallagate" ballooned into the first major test for Macron, who swept to the presidency a year before with a promise of restoring an "exemplary republic."
His government survived two no-confidence votes in parliament, but a Senate investigative panel that questioned key Macron aides found "major flaws" in the administration's handling of the affair.
Benalla was charged with assault as well as unauthorized interference in police matters and use of police insignia.
He claims he acted "by reflex" to help officers arrest unruly protesters.
Also on trial is Benalla's friend Vincent Crase, the former security head of Macron's centrist party, who was also filmed roughing up protesters at the demo.(SD-Agencies)