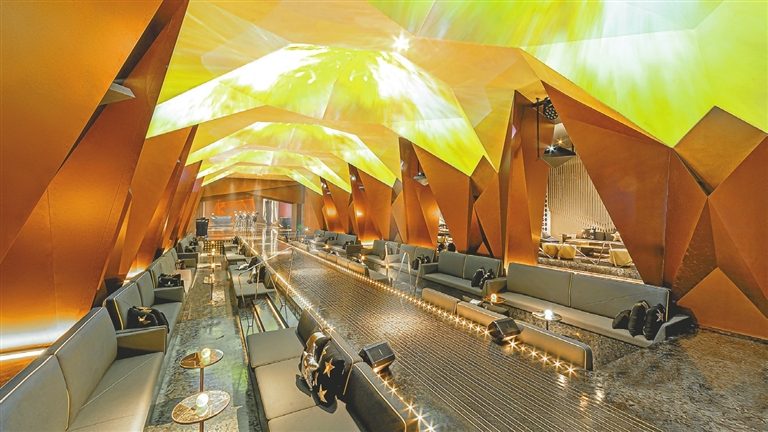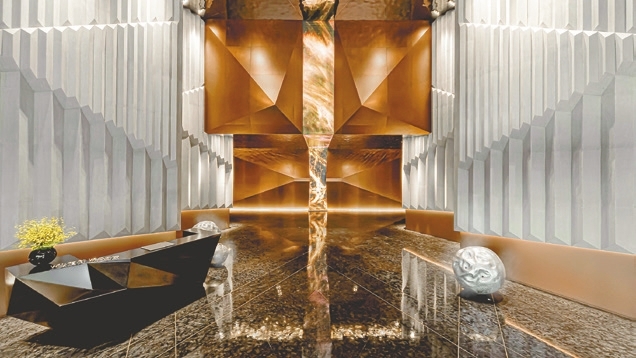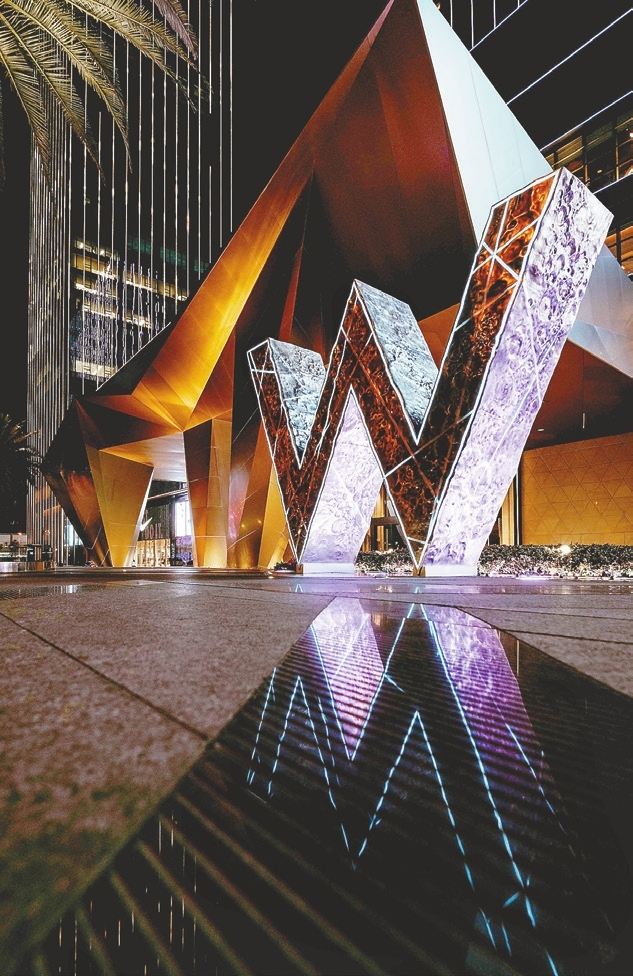 W HOTELS Worldwide, part of Marriott International, is set to light up the capital of Hunan Province, with the recent opening of W Changsha. W Changsha is the first W hotel in Central China and is strategically located in the buzzing heart of the city's business and shopping district. The hotel reflects the bright spirit of the futuristic and multi-dimensional city with a provocative and playful design inspired by space travel.
Easily accessible, W Changsha is within a 30-minute drive to the Changsha Huanghua International Airport and a 15-minute drive to the Changsha South Railway Station. The hotel takes imaginative risks with daring new design forms celebrating Changsha's rich heritage and modernity. Changsha, known in China as the "Star City," inspires the hotel's design featuring bold geometric patterns mixed with contemporary avant-garde artwork. Exclusively commissioned by the hotel, whimsical artwork such as the Schrodinger's Cat series and the Zeta art installations explore the mystery of the universe through the W lens, creating unexpected encounters throughout the hotel.
Upon arrival at W Changsha, guests are greeted by the iconic W logo, illuminated to resemble the surface of the moon. "Avenue of the Stars," a mixed-media landscape combining digital, interactive and sound art, transports guests to RUNWAY, a destination bar in the Living Room, the brand's signature, socially driven spin on the traditional hotel lobby. Here, the "Pepper Man" sculpture invites guests to look up and marvel anew at the wonders of space.
The hotel's 345 guestrooms and suites offer modern luxuries and new-tech conveniences, with walls depicting planets, constellations, and discovery of the nebulae through a "meow eye cabin" LED screen emulating space exploration. From the 26th floor to the top 28th floor, the triple-story Extreme — WOW Suite incorporates more than 1,000 square meters of living and leisure space, including a private garden and a swimming pool, to make for a brilliant venue for private events amplified by the hotel's signature services.
W Changsha promises to be the newest preferred dining destination for local foodies with three restaurants and a destination bar: TROPICS, the hotel's all-day restaurant; SHINN YEN offering a lively approach to local Hunanese cuisine showcasing the region's spicy flavor; and the RUNWAY bar.
With more than 1,000 square meters of function space across five flexible rooms, W Changsha offers limitless possibilities for hosting both work and social gatherings. After work or play, guests can kick-back by the reflection pool or make a splash at WET, an expansive pool with a three-meter "Space Cat" sculpture. The 24/7, fully equipped FIT fitness center offers weights and cardio as well as heart-pumping dance classes to burn calories before the celebration begins again. For guests who live by the brand's "Detox. Retox. Repeat" philosophy, AWAY SPA awaits to restore and revive their glow.(SD News)