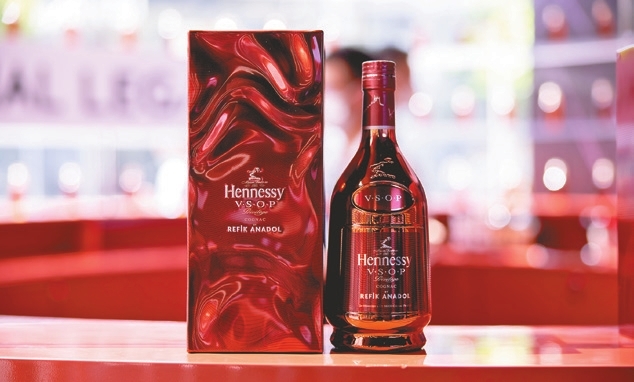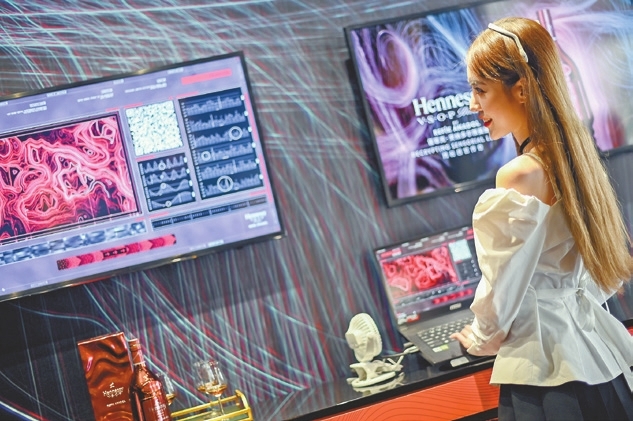 LAST Friday to Sunday, French cognac maker Hennessy set up a pop-up shop at Yiwen Plaza in the MixC World shopping mall in Nanshan District, where patrons were invited to experience artist Refik Anadol's three-dimensional data sculpture: "Sense of Heritage." The immersive audio-visual installation inspired the 2021 V.S.O.P Privilège Limited Edition.
An acclaimed media artist from Turkey now based in Los Angeles, the United States, Anadol is known for his large-scale and interactive AI projects. For this piece of work commissioned by Hennessy, the artist traveled to Cognac, France to observe its Tasting Committee at work.
Outfitted in a specialized electroencephalogram (EEG) typically reserved for lab research, master blender Renaud Fillioux de Gironde and his colleagues allowed Anadol to track their emotions in real time, capturing their experience, sensations and appreciations of a selection of eaux-de-vie that was to be blended and become Hennessy V.S.O.P Privilège.
Back in his California studio, Anadol and his team filtered the collected data and transformed the data set into pigments and light. To augment this experience, Anadol designed an "Infinity Room" for projecting images of the data he collected, which was showcased at the pop-up shop.
Two cocktails were available at the shop: the "Hennessy Sunset Punch," with the luscious flavor of Hibiscus Grenadine, fresh pomegranate juice and Hennessy V.S.O.P, and the "Bramble," with the textured richness from cassis, raspberry, fresh lemon juice and Hennessy V.S.O.P.
After the client ordered a cocktail from their smart phone, the bartender prepared it with the help of a robotic arm. The futuristic experience would then be taken to the next level as they tasted the cocktail.
They were invited to try the sensor equipment themselves while tasting the cognac, having the data of their own emotions transformed into visuals, to be sent back to their smart phones via Hennessy's WeChat mini-program.
The pop-up shop tour will have its next leg in Shantou in eastern Guangdong Province between Sept. 26 and Oct. 1.(Li Dan)