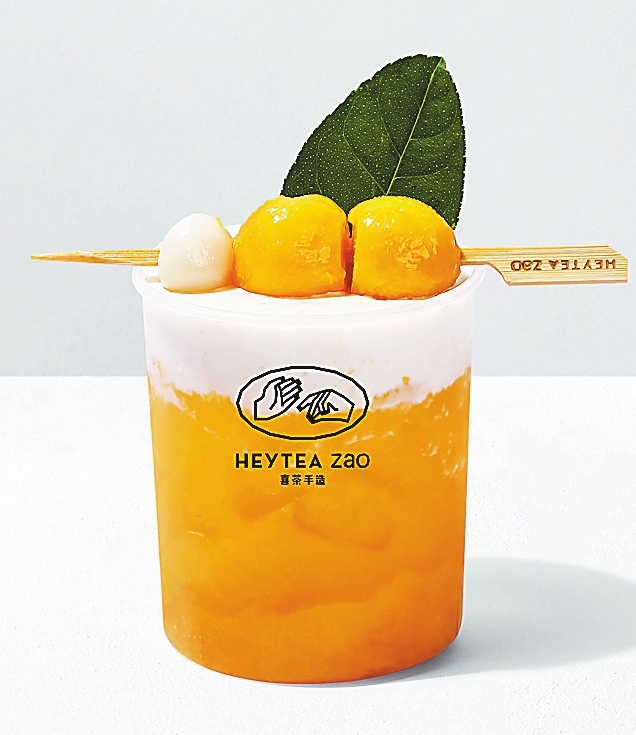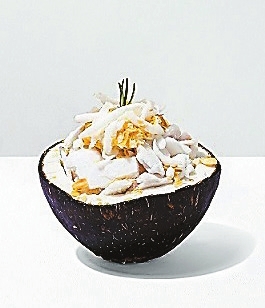 Zhang Yu
JeniZhang13@163.com
HEYTEA, the originator of the trendsetting cheezo tea, Sept. 19 opened its first HEYTEA Zao store that focuses on handmade tea drinks in the bustling Nantou Ancient Town in Nanshan District.
With a different set of menu, HEYTEA Zao offers more than 50 exclusive tea drinks that are rarely found at HEYTEA's other stores, though the drinks are inspired by HEYTEA's signature drinks.
In order to better showcase the handmade process, each floor of the three-story stand-alone building where HEYTEA Zao is nestled has dedicated an area for customers to catch a glimpse of the production of finely shaved ice, handmade tea drinks and tea brewing.
The first floor of HEYTEA Zao mainly presents a series of handmade shaved ice, as well as the manual processing and production process of raw materials such as brown sugar, mochi, cheese and fresh fruits.
Through the combination of traditional shaved ice techniques and HEYTEA'S classic food ingredients, HEYTEA Zao aims to present dessert lovers with delicately shaved ice that is like freshly fallen snow, flavored with raw materials such as fresh fruits and ceremonial grade Matcha.
The store's second floor provides a series of handmade tea products inspired by the tea brand's signature drinks, with improvements made in raw materials, flavors and packaging materials.
The third floor features tea brewing, which provides two categories of products: handmade pure tea and handmade creative tea. Handmade pure tea products use the most suitable traditional brewing methods of more than 10 types of tea obtained from six Chinese tea families to restore their original flavor.
For handmade creative tea products, HEYTEA Zao caters to the tea consumption needs of youngsters and offers creative cup-mixing according to the flavor of different teas, so as to show the characteristics and charm of tea in the most suitable way.