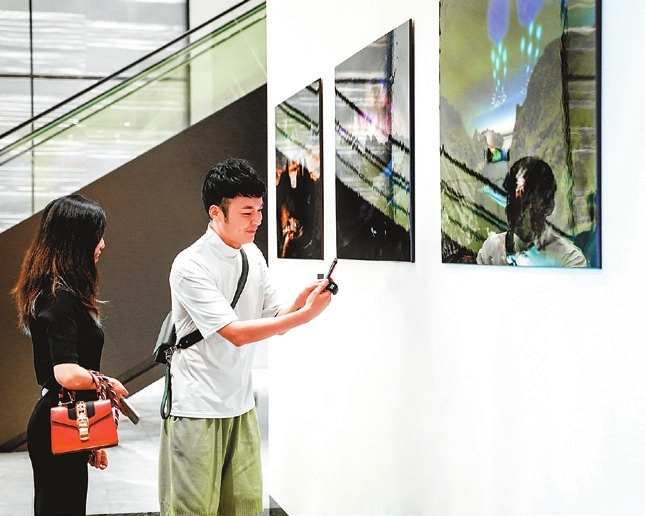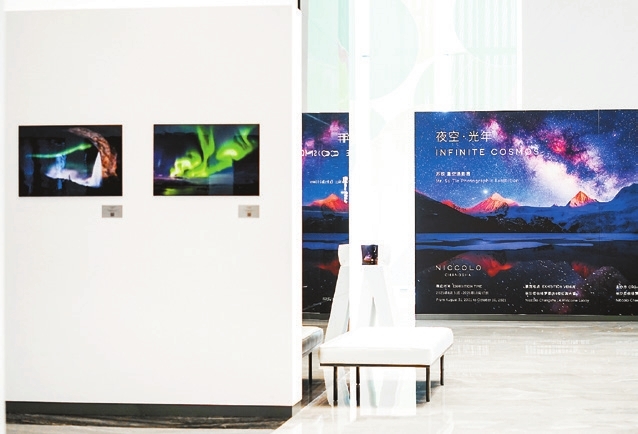 A PHOTO exhibition featuring the starry sky is being held at Niccolo Changsha in the capital of Hunan Province. Entitled"Infinite Cosmos," the exhibition, presenting 20 award-winning photos taken in different corners of the world by landscape photographer Yang Sutie (Su Tie), offers visitors a chance to admire the breathtaking beauty of the sky, the stars and marvelous natural phenomena such as the aurora.
Su Tie is a Sigma China ambassador, B+W photographer and one of Vision China Group's top 10 photographers. He is also a contributing photographer for the Embassy of Iceland. His photographs have been selected for the "Astronomy Photographer of the Year" exhibition by the Royal Museum Greenwich in the United Kingdom for four consecutive years from 2018 to 2021 and as NASA's "Astronomy Photo of the Day." Awards he has won include first prize in the Chinese Astronomy Photographer of 2020 and second prize at the Sony World Photography Awards.
On display at the hotel's Welcome Lobby on the fourth floor, the exhibition, which is open 24 hours a day, has attracted not only hotel guests but also astronomy and photography enthusiasts in the city.
After a feast for the eyes, visitors can enjoy another feast for taste buds at Niccolo Kitchen located on the 93th floor. The starry sky and Galaxy-themed gourmet foods prepared by a team led by the restaurant's French chef are sure to enhance your enjoyment to a new level.
The exhibition and the themed gourmet food are both part of Niccolo Changsha's starry sky and Galaxy-themed promotion event rolling out this autumn. With gourmet food, installations, the art exhibition and an art sharing session, the hotel, located on the top of the 452-meter-high Changsha International Finance Center, aims to feature the above-the-cloud experiences it has to offer. As a wrap-up to the promotional event, the hotel will invite Su Tie to share the stories behind his works and his experiences as a photographer over the past years.
The exhibition will last through Oct. 10.(Yu Yuanfan)