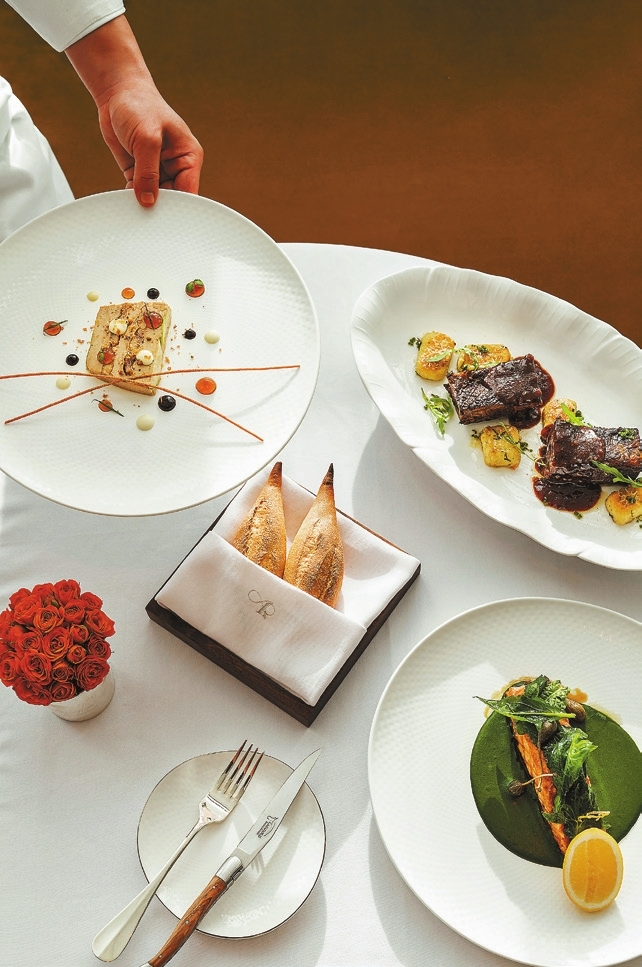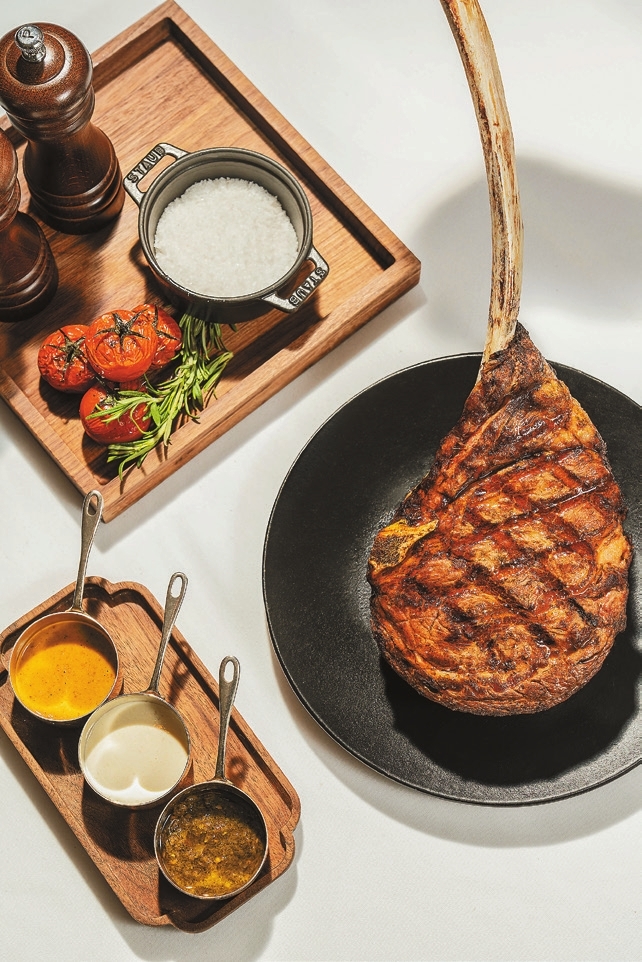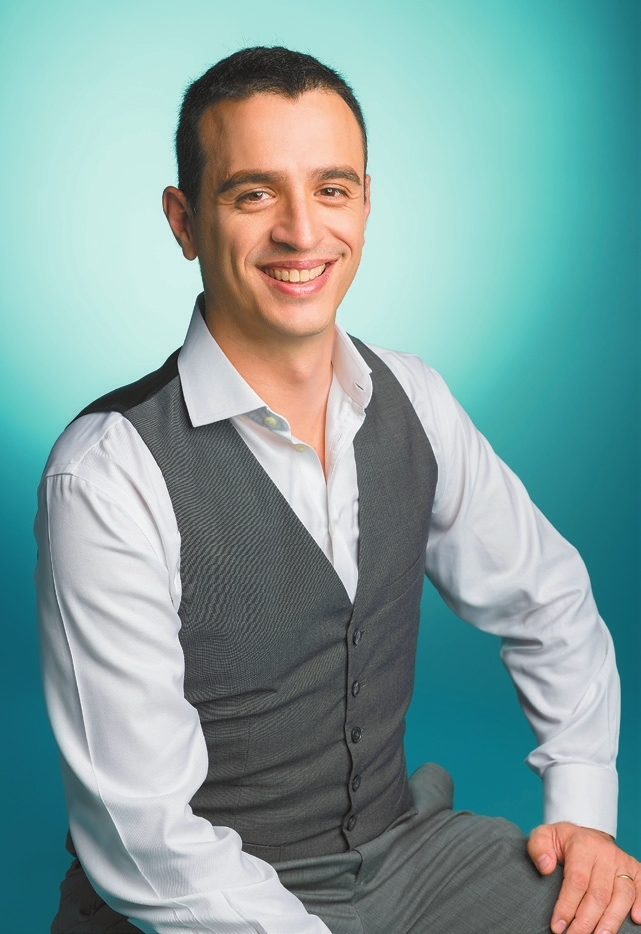 THE West Room at Andaz Shenzhen Bay has launched a new menu that combines Argentinean, Japanese and Korean ingredients with corresponding culinary cultures, presenting a ritualistic and immersive Western-style dining experience on the shore of Shenzhen Bay.
Curated by the hotel's executive chef Federico Heinzmann, the upgraded and refreshed dishes are combinations of the special flavors and classic ingredients from around the world. Special Japanese and Korean sauces, seaweed and tempura, premium beef, seafood and cheese from around the world, and more, all appear on the West Room table. The charcoal fire in the pica oven is the best way to sizzle steaks and seafood. The full burning of the charcoal makes the heat evenly distributed within the beef, which not only instills a charcoal-smoked flavor, but also retains the original taste of the meat, charred and juicy.
"It's my pleasure to create surprises and rituals for the guests in the process of cooking and for the tasting of the food," said Heinzmann.
Signature dishes recommended by the chef include tomahawk steak; short ribs; seafood platter; scented crab bisque; Norway salmon steak; roasted mushrooms soup; scallops on the shell; and the house Caesar salad.
The new menu also features new additions of the dessert cheese cart and goodnight tea service. The signature cheesecake, seasonal fruit and rich chocolate cake, and other classic desserts and platters of cheeses will be presented to the table on the dessert cart after the main courses, offering the ritual of dessert and tea to round off the feast.
Hailing from Argentina, Heinzmann has over 20 years of culinary experience and has worked in prestigious restaurants and hotels in South America, Europe and Asia. Before working with Andaz Shenzhen Bay, Heinzmann held culinary positions in Park Hyatt Tokyo and Park Hyatt Seoul. Having learned extensive culinary cultures, he is skillful in bringing in creativity and local-meets-global flavors in an authentic, natural and connected way.(Tang Li)