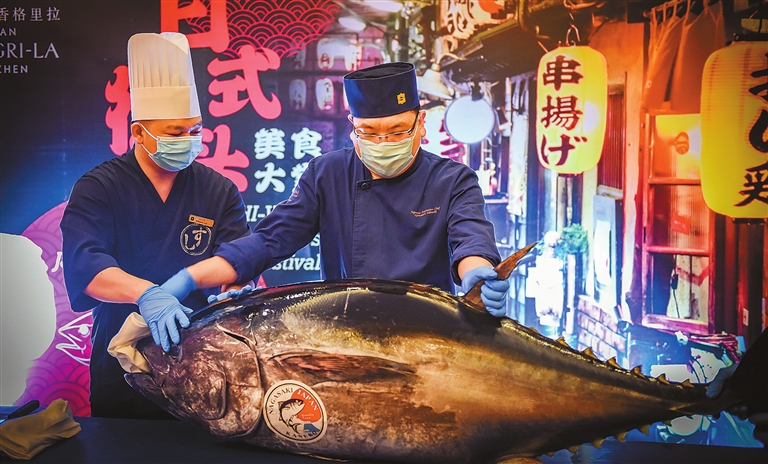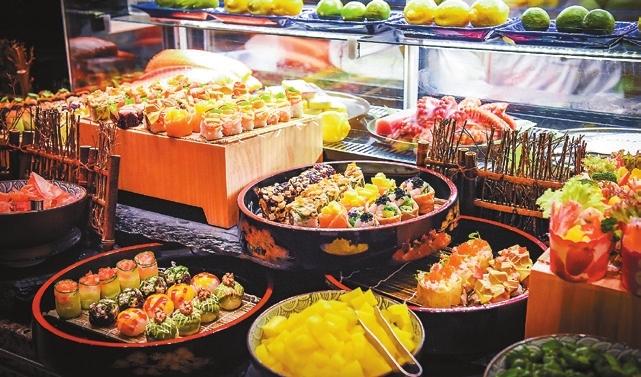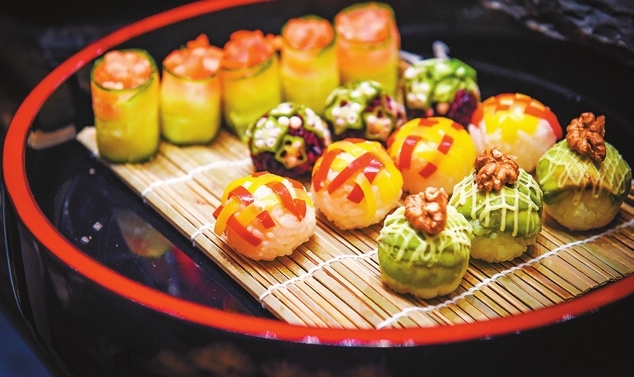 FUTIAN Shangri-La, Shenzhen is presenting an authentic Japanese street food buffet dinner at the Café Zen all-day dining restaurant through Nov. 30. The hotel has invited Japanese guest chef Hiroaki Karasawa, who works together with the restaurant's culinary team to offer Japanese street food specialties and takes guests on a fantastic gourmet tour to Japan without stepping away from the city.
Karasawa is the executive chef of the Shangri-La Group's culinary R&D center and has over 33 years of Japanese culinary work experience. In 2001, he joined Nadaman, a Japanese restaurant brand founded in 1830. Adhering to Nadaman's high standards for traditional Japanese culinary arts and the use of seasonal and fresh hand-picked ingredients, Karasawa is widely recognized, and his culinary career with Nadaman has taken him around the world to different cities including Tokyo, Kuala Lumpur and Beijing.
Karasawa uses fresh and seasonal ingredients and cooks in a traditional yet creative style. At the food festival, sushi of a rich variety, Japanese robatayaki, hot dishes, desserts and unlimited Asahi beer will surely awaken one's taste buds.
The Japanese street food festival at Futian Shangri-La, Shenzhen kicked off last Friday with a theatrical tuna cutting show, traditional Japanese dance performances and a sake opening. Guests appreciated not only the chef's superb cutting skills, but also the culinary culture of Japan.
Guests are also invited to Café Zen's outdoor terrace, which has been transformed into a Japanese food street with various stalls, and explore additional authentic Japanese delicacies: Nagoya-style deep-fried chicken wings, Okinawa "goyachampuru," shrimp okonomiyaki, sukiyaki pot, and takoyaki octopus ball, among many others.(Tang Li)