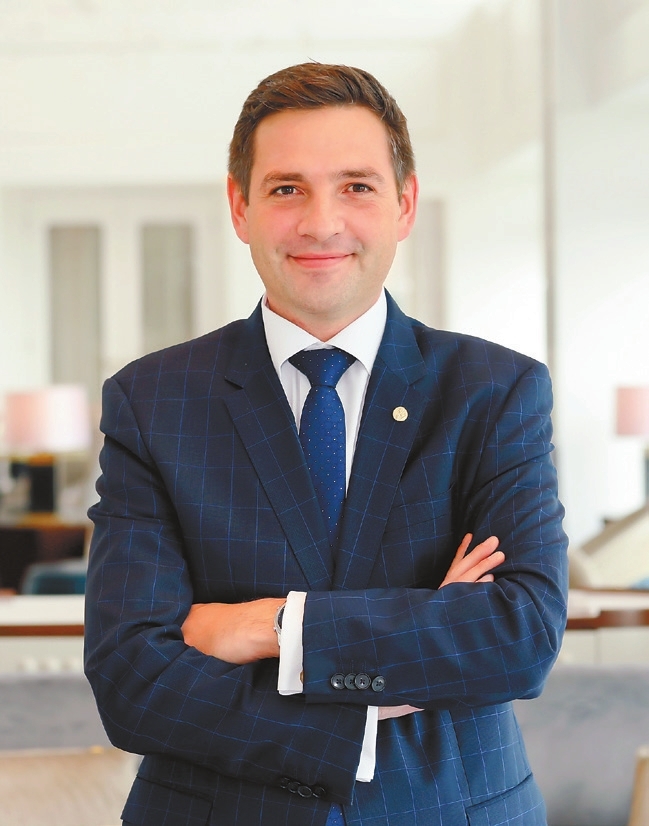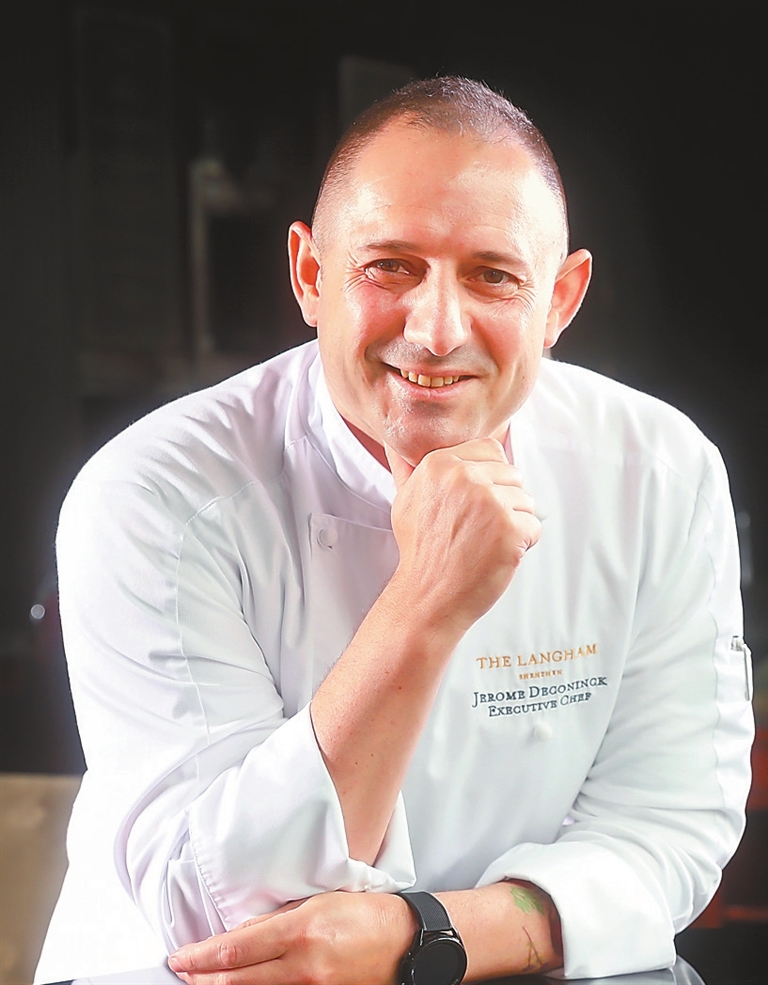 THE Langham, Shenzhen has announced the appointments of two new members to the management team: Gregory Philippe, appointed as the hotel's executive assistant manager for food and beverage (F&B), and Jerome Deconinck, who is the hotel's new executive Western chef. These two experienced Frenchmen will bring new inspiration and excellence to the hotel's catering business.
A dedicated professional, Philippe earned his Master of Business Administration in International Hospitality at the Glion Institute of Higher Education. He has around 18 years of experience working in five-star international hotels and Michelin-starred restaurants.
Before joining the Langham, he held various F&B management roles in the United Kingdom, France, the United States, Thailand and China. After working for leading brands including the Dorchester London, Park Hyatt, Sofitel, Kempinski and Shangri-La, Philippe is confident in steering the F&B development at The Langham, Shenzhen to a brighter future.
"I feel privileged to join the Langham family here in Shenzhen, one of the country's most vibrant cities," he said. "I am excited to start this new chapter and contribute to make the Langham Shenzhen a unique dinning destination."
Chef Deconinck has an extensive resumé with over 20 years of culinary experience and the knowledge gained by working in seven different countries. Once part of the exclusive culinary team of the prime minister of France, Deconinck went on to serve the French Embassy in Kuala Lumpur, marking the start of his Asian adventure.
Deconinck hails from a family that is passionate about food, as his grandfather and father were both chefs as well. From a young age, Deconinck has been influenced by his culinary culture at home and began cooking for his family at the tender age of 11.
He has many things to share, from French cuisine, Thai cuisine, Sichuan hot pot to Cantonese dim sum and much more.
As the executive Western chef at The Langham, Shenzhen, Deconinck has stated that his duty is to bring increased professional and standardized operational guidance to the team.
From food selection, cooking techniques, enhancement of flavors to food presentation, every part of the process is done with the intention of bringing happiness and enjoyment to the guests.
More than just preparing the food, he believes that a chef must ensure that the entire team can provide an unforgettable dining experience for the guests.(SD News)