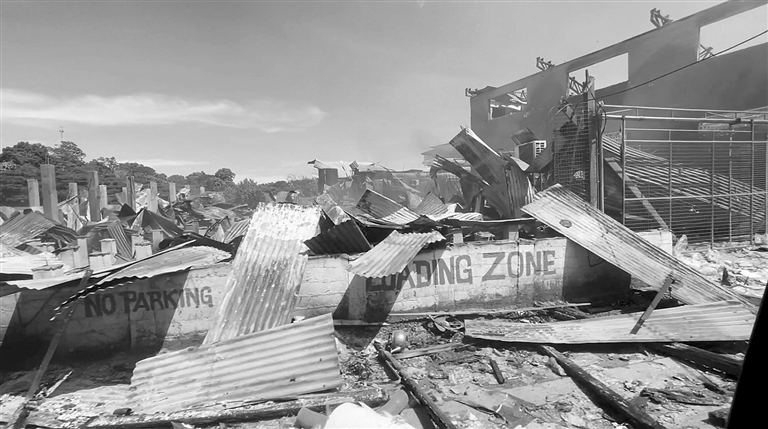 SOLDIERS and police from Australia and Papua New Guinea were helping to restore calm in the Solomon Islands as cleanup operations started, after several days of rioting left three dead and led to dozens of arrests, local media reported.
The Solomon Star newspaper said Australian soldiers and police and troops from Papua New Guinea had helped to restore normalcy in the country's capital Honiara, halting the looting, rioting and burning of buildings and shops.
Three charred bodies were discovered in a store Friday in the Chinatown district.
More Australian Federal Police would arrive in the South Pacific nation soon, Prime Minister Scott Morrison told a televised news conference.
Some 50 officers from the Royal Papua New Guinea Constabulary arrived in Honiara on Friday, a day after Australia sent its own forces to the capital, both in response to requests from the Solomon Islands government for help.
U.N. Secretary-General Antonio Guterres has been following the violent protests in Solomon Islands capital Honiara with concern and called for an end to the violence and the protection of hard-won peace-building gains.
The secretary-general urges dialogue and peaceful means to address differences in the country. (SD-Xinhua)