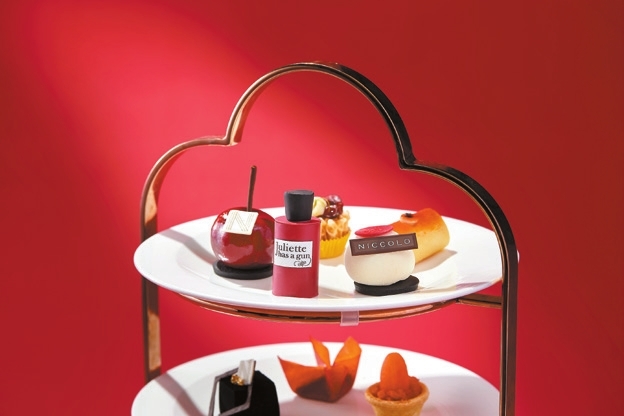 NICCOLO Changsha is presenting a series of co-branded promotions with Juliette Has a Gun, a luxury perfume brand from France, through Jan. 15.
The offers include a themed art afternoon tea, a selection of cocktails, and a themed room package.
These promotions bring warmth and sunshine into winter as guests enjoy a fragrance-seeking tour in the "Star City" — a nickname for Changsha — above the clouds.
Niccolo Changsha has selected "Mad Madame" from Juliette Has a Gun as the signature perfume of Changsha. Inspired by the vision of the bottle, the hotel chose red and black colors for the afternoon tea and cocktail theme, combining the taste, smell and visual aspects into a sensory experience for guests. When booking the limited afternoon tea, cocktails and room package guests will also receive one free Experience Perfume Set by Juliette Has a Gun.(SD News)