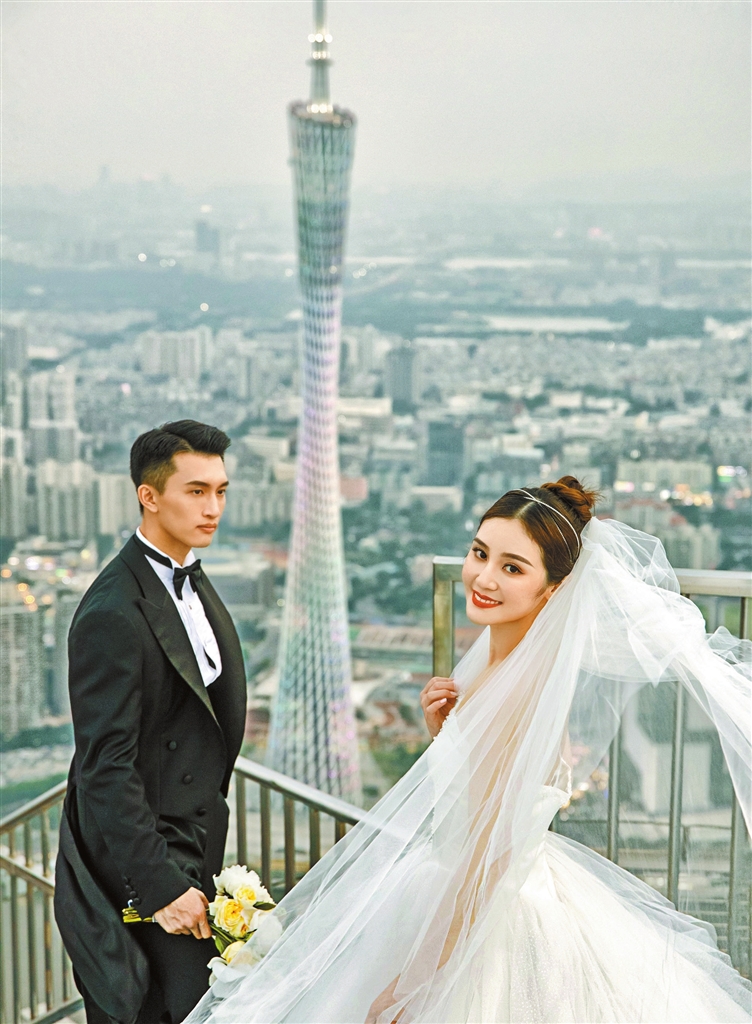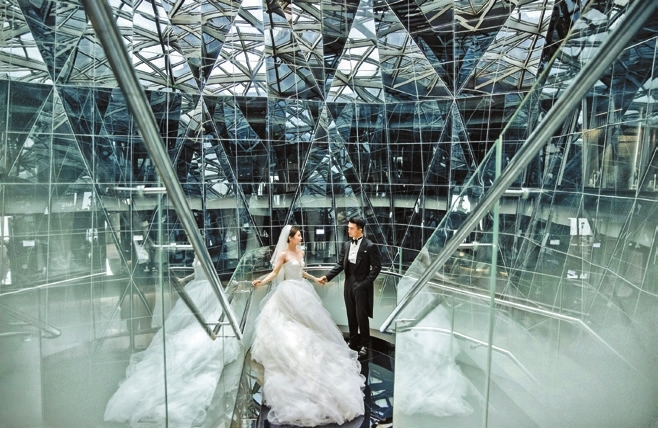 YOUR wedding day will spawn a lifetime of memories as you express your love for each other. It needs your personal touch. It needs the two of you to cinematically direct this day for posterity on the most stunning of canvases.
From its lofty perch high above the city, Four Seasons Hotel Guangzhou offers a front row seat on top of the world as you become both the director and cinematographer in creating your own urban fantasy. Start with an intimate embrace as you sway in unison on the highest dance floor in China — 103rd floors up on the helipad. If love is endless, so too are the stunning vistas as your wedding party gives you in picturesque moments captured forever. Act 2 moves to the splendor and mystery of the diamond cut shaped façade on the 99th floor. Bask in the romantic and magical reflections of an urban kaleidoscope worthy of the most refined Hollywood filmmakers.
But even visionaries need a helping hand, so lean on your assistant directors — a wedding specialist to tend all your requests and a wedding butler to help guide and assist your vision every step of the way. They will help you craft a tailor-made day of love and joy to be shared with family and friends.
Dining and dancing under the signature wedding-themed ballroom designs — featuring crystal chandeliers, fresco ceilings and an explosion of color in exquisite floral arrangements — helps to perfectly frame the grandeur.
Officially entering into a life together, you can choose from five different dining menus crafted by celebrated chefs that will satiate the palette of even the most discerning guests.
Delectable, luxurious, and unique, you will create a memorable experience that will be long cherished by both your partner and your guests. Just as expressions of love come in many different forms for newlyweds, so too will the myriad of options the Four Seasons Guangzhou Hotel offers. (SD News)