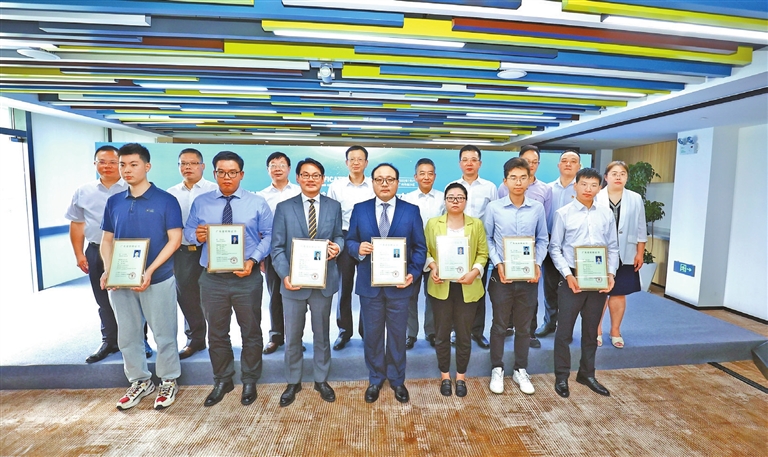 SIXTEEN talented engineers from the Hong Kong and Macao special administrative regions were granted professional title certificates to work on the Chinese mainland at a ceremony in Guangzhou, capital of Guangdong Province, on Wednesday.
A statement released by the city's Nansha government said the engineers — the first from Hong Kong and Macao to be granted professional title certificates to work on the mainland — will be subject to the same standards and treatment as their mainland peers as they carry out construction projects.
Nansha has taken the lead in the country to introduce pilot administrative measures that break through technical barriers for Hong Kong and Macao graduates in construction and transportation engineering to directly apply for senior professional titles to practice on the mainland, the statement said.
"The new measures will help Nansha, which lies in one of three pilot free trade zones in Guangdong Province, to attract more professional talent to join its economic construction in the years to come," it said.
Nansha will continue its efforts to promote professional title evaluation and qualification recognition for Hong Kong and Macao prospects and further improve the professional title evaluation system and mechanism in Guangdong, Hong Kong and Macao. It will promote talent exchanges and integration in the Guangdong-Hong Kong-Macao Greater Bay Area to help build the district into an epicenter of global talent in the future. (China Daily)