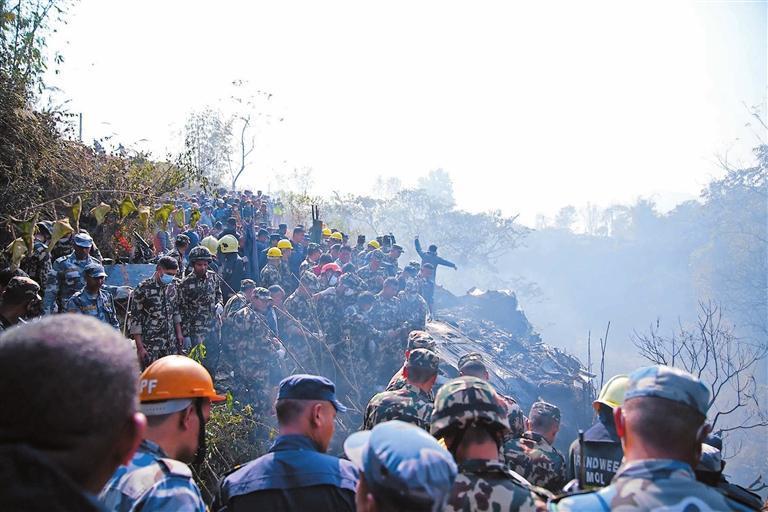 A TOTAL of 68 bodies had been recovered after a local passenger plane carrying 72 people crashed in the Pokhara region in central Nepal yesterday, and the effort was continuing to find four others, officials said.
"We have found the dead bodies of 68 people so far," Jagannath Niroula, spokesperson of the Civil Aviation Authority of Nepal (CAAN), told Xinhua. Ajay KC, police chief of the Kaski district where Pokhara is located, told Xinhua earlier that the bodies were found at the crash site in the Seti River gorge, which is over 200 meters deep.
The ATR-72 plane from Yeti Airlines took off from Kathmandu for Pokhara at 10:30 a.m. local time and it lost contact with the air traffic control at 10:50 a.m. local time, the CAAN said.
According to the agency, there were 68 passengers and four crew members aboard the flight, among them 15 foreigners, including five Indians, four Russians, two South Koreans and one each from Australia, Ireland, Argentina and France. (Xinhua)