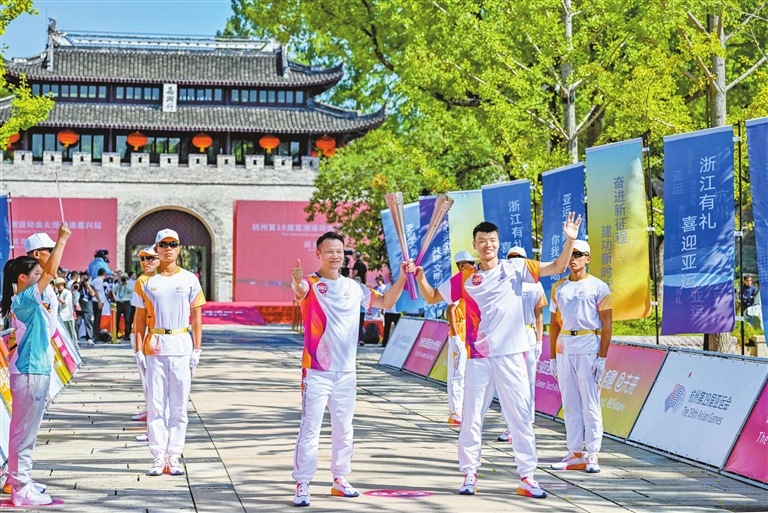 AN 8.8-km torch relay showcased the historical attractions of Jiaxing in East China's Zhejiang Province, marking the third leg of its campaign for the 19th Asian Games on Sunday.
A total of 170 torchbearers participated in Sunday's relay, which began in the morning at Zicheng Heritage Park. Established in 231 A.D., Zicheng served as Jiaxing's political, economic, cultural, and military center for many years.
The torch, named "Eternal Flame," passed through the city's renowned sites, including Shizihui Ferry, Red Boat on the Southern Lake, and the Beijing-Hangzhou Grand Canal.
As a city rich in history and culture, Jiaxing utilized the torch relay as a platform to showcase its vibrant urban landscape. The lively performances of its citizens along the route were broadcasted through online livestreaming, further promoting the city's image.
Wang Yilyu, China's badminton mixed doubles champion at the Tokyo Olympics, was the first torchbearer in Jiaxing. "After receiving the torch, I couldn't calm down for a long time," he said. Wang hopes for more opportunities to contribute to the development of sports in the future.
On the Teachers' Day in China on Sunday, the relay concluded with teacher Zhang Xiaoping, also principal of Jiaxing Experimental Primary School. (Xinhua)