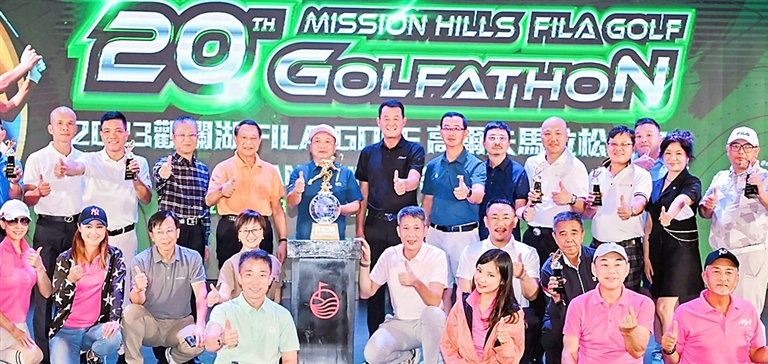 Windy Shao
windysjf@hotmail.com
THE 20th Mission Hills Golfathon, held at Mission Hills Dongguan, Guangdong Province, concluded Friday, with Yuan Zhong winning the overall championship with a total score of 69.
In addition, Cao Meng won the men's division and Ye Yangyu won the women's division.
This year's event reached a new milestone as the number of participants exceeded 11,000, setting a new record so far.
The Golfathon, launched in 2004 to celebrate Mission Hills' recognition as the world's largest golf club, offers the opportunity for golf enthusiasts to play the club's 10 award-winning golf courses in Shenzhen and Dongguan.
Over 100,000 amateur golf enthusiasts from more than 30 countries and regions have participated in the event.
The overall champion wins a Guest Package of Mission Hills Golfathon 2024, a free Golf and Hotel Package in Mission Hills · Haikou, including a two-night stay in SPA VILLA and two green vouchers.
Tenniel Chu, vice chairman of Mission Hills Group, said, "We have received support and encouragement from countless golf friends over the past 20 years. Twenty years is not only a milestone, but also a starting point. The Golfathon will strive to provide a higher-quality golf competition platform for amateurs."