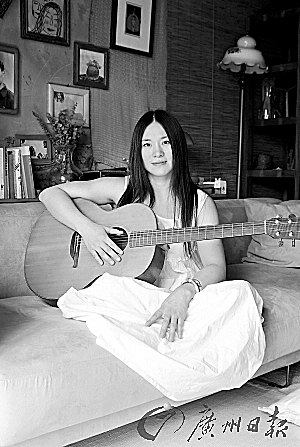 Singer-songwriter Xiao Juan and her band Xiao Juan and Residents From the Valley will stage a concert at Huaxia Arts Center on Nov. 27.
    The concert will feature songs from her fourth album, "From Taipei to Tamshui."
    The album is the fruit of her visit to Taiwan with her band last year and 15 classic Taiwan folk songs selected such as "Hometown" and "Heart Song" were refashioned on the album.
    To make the most of the local culture, they stayed in Taiwan for months soaking up local folk songs passed down from generation to generation.
    Xiao Juan, from Wuhan, Hubei Province, was inspired to sing when she was 3 and was regarded as the No. 1 female folk singer on the mainland.
    Xiao Juan wrote her first song, "Blue Outside the Window," in 1993 and performed for the album "Rock Beijing II."
    In 2005, her song "Red Snow Lotus" gained millions of fans on the Internet.
    In 2006 her first album of "The Past as the Wind" was released and the second album of "Recalling the Past" in 2007.
    Her original hit songs are "Residents From the Valley," "My Home," "Red Cloth and Green Flower," and "Out of My Window."
    Xiao Juan and Residents From the Valley was founded in 1998.
    The other three band members are Liu Xiaoguang on flute, harmonica and keyboard, Li Qiang, guitar and bamboo flute and Arai Soichiro on drums.
    Li, soul mate of Xiao Juan, was from Xinjiang and began learning guitar when he was 15.
    Liu joined the band in 2008 and majored in the saxophone and piano.
    Soichiro was the chief percussonist for the Hong Kong Youth Symphony Orchestra and joined the band in 2009.
    Time: 8 p.m., Nov. 27
    Tickets: 180-880 yuan
    Reservations: 2943-6201
    Venue: Huaxia Arts Center, 1 Guangqiao Street, OCT (华侨城光侨街1号华夏艺术中心)
    Buses: 101, 105, 109, 121, 204, 209, 210, 222, 223, 232, 234, 245, 319, 327(Tina Chen)