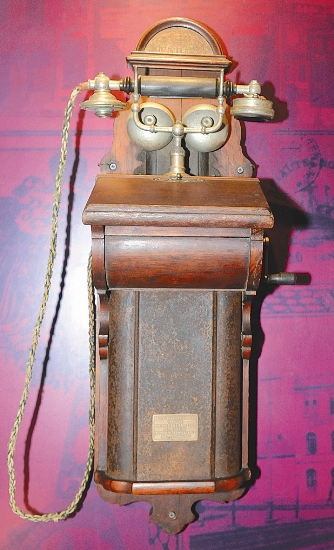 THE Qingdao Postal and Telecommunications Museum opened Nov. 21, recording the history of Qingdao's postal and telecommunications industries through more than 3,000 items and pictures.
    The museum is located in a German-style building constructed in 1901 by a trading company. In 1905, it was turned into a German post office which later became Qingdao Post Office. The house can therefore be said to have witnessed Qingdao's postal history.
    The 2,500-square-meter three-story museum displays more than 100 telephone sets from different times and countries.
    Visitors will be able to try out crank telephones used in the 1920s and 1930s and the process of sending a telegram, and see the office of the head of the telephone bureau in 1923 with its brush-written official documents.
    The Qingdao Postal and Telecommunications Museum is the first of its kind in the country to combine the histories of post and telecommunications. It is also the first of its kind to record postal heritage along with the city's development and people's lives.
    China's postal history can be traced back to the Qing Dynasty (1644-1911). The postal industry established in Qingdao by Germany can be considered part of China's postal origin.
    The original design of the building was drawn up by a German architect with reference to Gothic-style buildings in northern Germany. The look of the building was reproduced using photographs and other records.
    (Jane Lai, Li Wei)